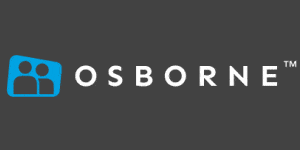 Clinical Nurse Manager - Osborne
Dublin, Dublin
Clinical Nurse Manager - Permanent - North Co. Dublin
Very competitive salary depending on experience with an amazing package and bonuses
Our client is a large Healthcare Group with numerous locations and opportunities at all levels available.If you have 3 years of relevant post-registration experience, hold a management qualification, Clinical Nursing experience, have great leadership abilities and are looking for new opportunities, this is the perfect role for you.
Duties / Responsibilities:
Management in Nursing homes, demonstrating leadership skills with Staff Nurses as well as HCA's.
Day to day supervision of care and nursing staff
Co-ordinate resident activities
Ensure compliance with HIQA standards and regulations
Day to day management, co-ordination and evaluation of nursing care and services provided to residents.
Recruitment and Training & Development of staff.
Supporting the DON
Actively engage and participate in the on-going auditing and improvement of internal processes, structures, policies and procedures with an emphasis on risk management
Requirements:
Degree in Nursing studies
Experience with care of the Eldery
Previous work experience in Clinical Nursing
Excellent communication, organisation and PC skills
Please apply through the link provided for the attention of Megan Murray for further information.
For details of all Osborne jobs please see www.osborne.ie
If you are interested in finding out more about the above role and would like to be considered other suitable roles that we may have available for your skill set - please attach your CV via the link provided