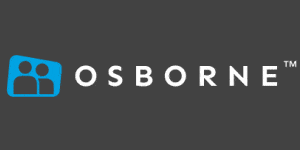 Clinical Nurse Manager - Osborne
Dublin, Dublin
A critical role within a well-regarded nursing home with an excellent reputation for quality of care, the clinical nurse manager will work closely with senior management to ensure the effective and smooth running of this modern and spacious nursing home.
This opportunity is likely to appeal to a senior nurse seeking to take a step up in their career, you will be fully supported by a strong leadership team where you will be trusted to work alongside the Director of Nursing in establishing and maintaining best practice in accordance with HIQA and the internal quality of care plan.
Strong package above market rate on offer for the successful applicant.
Duties and Responsibilities:
To ensure the delivery of the highest standards of nursing care which meet the individual needs of each resident.
Monitoring of clinical practice through individualised plans of care for each resident
Conducting internal audits and following up on results of same
Initial induction of staff and ongoing training and development of staff
Ensuring implementation and adherence to Company and HIQA standards, procedures and guidelines
Conducting regular communication meetings with all clinical staff
Monitor all complaints ensuring that each is documented to include the investigation and outcome.
Implement Company Health and Safety Policy to safeguard the safety and welfare of staff, residents and others.
Ensure the hygiene and cleanliness of the home is to the highest standard.
Qualifications Skills and Attributes:
Qualified RGN with at least 3 years management experience in the last 6 years in care of the older Person.
Registered with the NMBI.
Proven track record in healthcare clinical management
Excellent Leadership, Organisational and Communication skills
Ability to work well and promote a team environment.
Willingness to be flexible and adapt to the needs of the home.
For more information, please apply through the link provided for the attention of Hannah Moore or call Hannah on 085 199 3574 or email in confidence – Hannah.moore@osborne.ie
If you are interested in finding out more about the above role and would like to be considered other suitable roles that we may have available for your skill set - please attach your CV via the link provided
Please submit your updated CV in Word Format