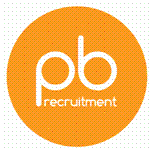 Cloud Automation Engineers x 4 (Castletroy, Limerick). - PBRecruitment Ltd
Limerick, Limerick
Cloud Automation Engineers x 4 (Castletroy, Limerick).
Our client is a rapidly growing software company which develops leading edge enterprise web-based software. Based in their offices in Castletroy, they are growing rapidly locally and globally and are now looking to hire four Cloud Engineers. These are exciting career opportunities and are available at different career levels (i.e. 12 months to 1- + years experience. Excellent upper quartile salary plus full benefit package on offer.
In this newly created position you will be helping to automate the cloud solution for security, reliability and scale. You will create and/or improve the tools that enable observability on availability and performance of cloud services and you will apply DevOps principles and practices to speed-up the delivery of change to the SaaS environment. You will collaborate with application engineering teams in solving business needs with provided cloud services.
Candidate profile:
You have anywhere from 12 months to ten plus years experience in software development, deployment engineering, systems admin or software testing, with at least 12 months DevOps or Cloud Automation experience.
You have some experience of deploying and supporting applications in cloud environments (preferably AWS, but Azure and GCP also considered) and you have good background in software scripting and automation using Powershell or Python. You also have some experience of (or interest in) "Infrastructure-As-Code" tools, in particular - Ansible, Terraform, Packer or other IaC tools.
In addition to the above, any experience of, or enthusiasm for any of the following would all be desirable, as these will be the tools you would be using in your new job!
Experience with Cloud networking, such as AWS VPC, Security Groups, Load Balancer, ASG, as well as cloud security, such as IAM and WebACL.
Experience with Continuous Integration tools such as Team Foundation Server, Azure DevOps, GitLab or Jenkins.
Solid Windows, IIS and SQL administration knowledge.
Understanding of Docker / containerization technologies.
Exposure to JavaScript or ASP.net
Knowledge of Kubernetes, and experience transitioning applications to a container-based, Microservice, model.
To find out more about this unique career opportunity, please feel free to contact me, Philip Brady, MD, in the strictest of confidence, by email at Philip@pbrecruitment.ie , or phone + 353 61 450 679, or mobile + 353 86 243 0763.
You can also contact me via LinkedIn or Twitter as follows:
LinkedIn: http://ie.linkedin.com/in/philipbradyitrecruiter
Twitter: http://twitter.com/philipwitter

Very attractive upper quartile salary + full benefits on offer!