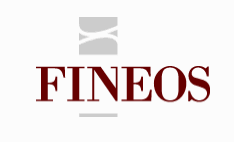 Cloud Deployment Engineer - Fineos Corporation
Dublin, Dublin D3
About the Role
The Operations function is concerned with all aspects of service delivery management of the FINEOS Cloud for our customers' pre-production and production environments. This includes up time, deployment, administration, and technology selection. We have an opening for a Cloud Deployment Engineer within the Cloud Operations team reporting to the Operations Manager – Service Delivery.
The successful candidate will be part of a global team responsible for the integrity of the FINEOS Cloud stack in our customer facing datacentres and responding to our fast-paced environment. Key characteristics we are looking for; strong troubleshooting skills, AWS technical knowledge and excellent communication skills. Responsibilities will range from build, deploy, operate and maintain large scale multi-system SaaS environments. This role involves occasional out-of-hours and weekend work. Participation with the on-call rotations may be required.
Job Description/Responsibilities
The Deployment Engineer will be responsible for the oversight and management of FINEOS' Customer facing applications, infrastructure, and network
Performing regular maintenance requests in the environments as part of continuous delivery of new functionality and services
Installing updates and patches as needed to ensure the health and integrity of our infrastructure and systems (environments)
Provisioning new environments on AWS infrastructure for existing and new Customers
Recommend and implement changes to the Customer environment that upgrade the FINEOS Cloud platform
Enforcing the appropriate security compliance in Customer environments as agreed with the FINEOS Information Security Council
Collaborating with the global support team to resolve complex customer issues that span application, network, and cloud infrastructure
Monitoring the effect of changes and responding to alerts; including investigating for root cause
Contribute to our team knowledge base
Work directly with customers, operations and engineering to research, troubleshoot, and resolve performance issues in a timely manner
Clearly and succinctly document communications with customers within our case management system
Ensure customer satisfaction through outstanding customer service and high quality technical responses
Effectively prioritize and escalate customer issues as required
Provide input on automation, and a systematic approach to configuration, deployment and infrastructure maintenance and recovery as well as continuing to improve the performance and reliability of the network and the overall service
Oversee operational activities within all aspects of AWS, to include VPCs, EC2 instances, RDS, volume snapshots and other key technologies
Provide input into long-range infrastructure and networking requirements with a focus on meeting demands of a rapidly growing and scaling global service
Work closely with internal FINEOS teams on new features and their impact on the network and infrastructure
Work as part of a global team to provide 24x7 coverage
Familiarity with core concepts of security incident response, e.g., the typical phases of response, vulnerabilities vs threats vs actors, Indicators of Compromise (IoCs), etc.
Strong technical understanding of the information security threat landscape (attack vectors and tools, best practices for securing systems and networks, etc.)
Experience investigating security issues and / or performance and / or complex operational issues on AWS and Linux using/ analysing system, application logs or network traffic tools where appropriate.
Skills & Requirements
Ability to own and drive Customer related issues to resolution working with the Customers technical teams
Proven ability to mentor other engineers within your team
Excellent communication and analytical skills for incident and problem management as well as stakeholder management (FINEOS Engineers, DevOps and Customer)
Work well in a distributed, fast paced and dynamic team environment
Detail-oriented approach particularly in terms of documentation and procedures
Strong commitment to great customer service
4+ years of experience providing system support in a technical environment working with customers, with special focus in system performance and stability (Software as a Service companies preferred)
Proven technical background in web applications and applications system performance
Strong planning, scheduling, and organization skills
Possess excellent verbal and written communication skills
Able to absorb new technologies and features quickly
Strong analytical, problem solving skills
Familiarity & Understanding of AWS public and private cloud architecture
Strong knowledge of networking fundamentals, and common Internet protocols, in-depth knowledge of the TCP/IP Stack DNS, SMTP and ability to troubleshoot issues
At least three years' equivalent work experience in a software delivery lifecycle and production deployment team
Experience with SysOps activities managing relational databases
Ability to automate repeatable tasks via scripting using tools such as Ansible, Bash, and PowerShell
Familiarity & Understanding of Unix/Linux operating systems and command line with ability to administer common Unix services (HTTPD, DNS, DHCP, SMTP, LDAP).
Qualifications
B.Sc. / M.Sc. Computer Science / Information Systems / IT Operations Management.
Preferred Qualifications
AWS Certified Solution Architect, SysOps Administrator, OR AWS Certified Engineer - DevOps
Red Hat Certified Engineer (RHCE) or Red Hat Certified Architect (RHCA)
Linux+ (CompTIA)
GIAC: GICSP / GCIP / GRID.