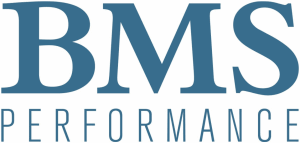 CNC Operator - Louth - BMS
Louth, Louth

CNC Operator - Dundalk

This role will suit those who have experience in CNC machine operation, ideally with experience in manufacturing settings such as medical, aero-space, precision engineering etc.

Company:
Established for over several decades and with a headcount of over 100 people, our client has cemented their reputation in the Irish engineering market as one of leading practices in precision engineering who manufacture innovative and cutting-edge precision machine components. They boast a portfolio of work in the medical, aerospace and electronics markets in which they consistently refine and improve process and methods to offer the best solutions.

Role:
The successful CNC Operator will carry out the following:

Set up and operation of machines e.g. speeds, feeds etc, while adjusting machines when necessary.
Responsible for quality checks through observation to detect work-piece defects and machine malfunctions.
Involved in troubleshooting of machines and process.
Ensure compliance to industry quality and environmental standards.
Be involved in machine and tooling maintenance plans, as well as continuous improvement efforts.

Applicants must be flexible to work a rotating shift work pattern,and a shift premium will be paid accordingly.

Person:
For this CNC Operator, we are looking to speak to candidates who meet the following requirements or similar:

Experience in a similar CNC Operator type roles.
Experience in a manufacturing environment is required.
Experience working with 3, 4, & 5 axis CNC machines.
Computer literacy is required.
Package:
Salary: Circa €30k.
Discretionary Bonus & Overtime Rate
Health care Discount & Pension
Life Insurance
Location: Dundalk
28,000 - 30,000 per year
Pension, Healthcare, Life Insurance