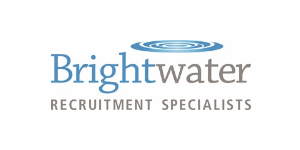 Commercial Analyst (Cork) - BRIGHTWATER SELECTION (CORK) LIMITED
Cork, Cork
Commercial Analyst (Cork) 
Our client is a hugely successful Cork based organisation. They have expanded globally in the last 24 months and added a real international dimension to their business across Europe and the U.S. Due to continued growth and expansion of the company, the strategic development function requires a commercial analyst to join their team. The successful candidate will ideally be a recently qualified accountant from a top tier firm with strong analytical skills. 

Main Duties: 
Coordinate, collate and analyse information from all business areas for input to pricing models
From all analysis be able to present clear qualitative assessments backed up with financial information
Closely follow business cases through implementation to ensure that the targets in the business case are delivered upon and future variances are understood and communicated early .
Work closely with the finance team to understand our cost base and translate this into information and metrics to inform strategic scaling decisions for the business.
Liaise with external stakeholders to translate and collate financial information for pricing and business cases.
Proactively identify areas of opportunities and/or improvement based on trends in the data
Build financial models which will be used to support and inform financial decisions
Liaise directly with operations, human resources, commercial and other functions providing analysis to inform strategic decision making
Present complex financial information and concepts in an easy to consume way.
Work closely with human resources to provide analysis on salaries and costs for new pricing proposals and location business cases.
Requirements: 
Bachelor's degree from an accredited institution required
Ideally you will a fully Qualified accountant - ACA, ACCA or CIMA
Minimum 2 to 3 years' experience in operations finance, financial modelling, corporate finance, transaction services, financial consultancy, or equivalent
Advanced Excel ideally
Ability to take ownership of your work and work independently
Will need to manage multiple projects simultaneously
Strong financial and analytical awareness
Ability to work to tight deadlines
This vacancy is urgent and interviews are set to commence next week. Send your latest cv via the portal provided. 



€40,000.00 - €50,000.00 per year
Benefits