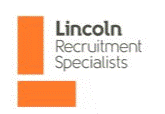 Commercial Business Development Executive - Lincoln Search & Selection Ltd
Dublin City Centre, Dublin
The successful candidate must have the following Skills, Knowledge and Experience:
The ability to work in a fast paced enviornment.
3 years +experience within a similar role (Commercial/Corporate Broking/ Development Underwriting)
Technical Insurance competency with an eagerness to contiously develop.
Fully qualified CIP and working towards ACII / Fully ACII Qualfied.
Main Responsibilities within this role:
New Client Acquisition
Understand potential prospective client business issues, needs and expectations and identify an appropriate risk management programme and effective insurance solutions.
Working with the Commercial team, assist in delivering the new business acquisition strategy targeting opportunities by sector and geography.
Establish strong internal and external networks to ensure specific best in class placement and service solutions.
Work within Marsh compliance procedures and guidelines.
Relationship Management
Seek and build strong relationships at executive and operational levels and communicate the client's strategy across personal Marsh resources including having a full understanding of the individual's character styles and the corporate style.
Responsible for the direction and management of Marsh's relationship with the client.
Manage the communication between the client and service team members.
Understand client business issues, needs and expectations.
Client Service
Identify the client's risk management, risk financing and insurance needs and objectives
Agree and implement client service agreements and letters of understanding
Project manage effective client file handover process to ensure client experiences seamless transition from prospect to client
Ensure that diagnostic tools, strategic plans are completed as appropriate to identify client risks and needs. Ensure they are built into client business plan and matched to Marsh/MMC resources/solutions
Host client and insurer meetings in conjunction with specialist broker and client service team
Agree and set renewal client service and rolling risk management strategy with the client
Work closely with the placement team on the co-ordination of Placement for each new client

Please don't hesitate to get in touch to discuss this role in confidence on 01 6610 444