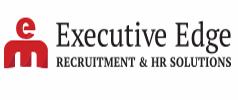 Commercial Manager / Supply Chain Logistics - Executive Edge Citywest
Co. Dublin, Dublin Dublin
Commercial Manager – Supply Chain Logistics
Our client is a highly profitable multinational with global operations. They are now seeking a supply chain manager who will take complete responsibility for key product lines and ensure the continued success of the business.
In this role, you will both strategically and operationally manage the customer relationship for the business. This will include profitability review, forecast / demand planning plus external customer facing communications.
This role offers the opportunity to motivate and lead a team of buyer /planners and acquire direct business management exposure with key global clients.
Responsibilities:
-Ensure profitability of ongoing business and actively participate in commercial discussions with customers (contract negotiations / regular business reviews etc).
-Direct and co-ordinate a team of individuals including commercial staff, buyer planners and external staff.
-Communicate with customers concerning forecast models & provide overall performance reports to both internal management and key customer contacts.
- Regularly review all aspects of account activities with the internal management team to ensure processes are maximising return on investment and minimising waste.
-Identify new opportunities with customers and actively support new business development initiatives.
-Manage inventory reporting and interface on excess inventory, stock taking and reconciliation. Ensure purchase orders adequately cover stock exposure and no losses due to obsolete items.
-Co-ordinate the seamless introduction of new products (NPI) into the supply chain and ensure minimal disruption to the entire supply chain.
-Regularly challenge and review the various forecasting models to ensure optimal supply chain performance.
-Develop robust procedures for all relevant processes and ensure adherence to same. Propose and investigate cost saving initiatives on an ongoing basis.
The successful candidate ideally will possess:
-Significant experience in a managerial role within a supply chain management / planning / project management environment.
-Possess and demonstrate strong leadership and proven project management skills.
-Third level qualification in a relevant discipline (e.g. supply chain, engineering or similar).
-Display excellent interpersonal communications skills and have a proven ability to manage / build customer relationships.
-Strong planning, analytical and organisational abilities.
-Detailed knowledge of ERP technologies (Oracle, SAP etc) and higher-level ability with Microsoft applications such as Excel, PowerPoint & Project.
For a confidential discussion, please call Carol Cooper on (01) 466 3983 or email your CV to carol@ExecutiveEdge.ie
70,000 - 80,000 per year
Bonus and package