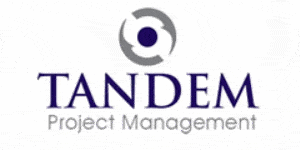 Compliance Associate - Tandem Project Management
Dublin, Dublin
Summary:
My client is looking for a Compliance Associate to join their team in Dublin. The successful candidate will provide support for a broad range of compliance issues, with a focus on Project Management, Anti-Bribery, Anti-Corruption due diligence activities, Data Privacy contracting and Compliance Records Management. This individual will work in collaboration with the headquarters based Global Compliance and Ethics department.
Responsibilities:
Support in the development, implementation and maintenance of policies and procedures for the general operation of the Compliance Program and its related activities to prevent illegal, unethical, or improper conduct.
Support the Compliance function which is responsible for ensuring that management and employees are in compliance with statutes, regulations and rules governing the Pharmaceutical industry as well as global and other company policies and procedures and that behaviour in the organisation meets the company's standards of conduct.
Research legal, regulatory, and contractual documents, for interpretive and analytical purposes, to ensure compliance with such areas identified.
Support in review and drafting of data privacy agreements.
Support the assessment of new and existing regulatory requirements e.g. relevant Pharmaceutical industry, Code updates, GDPR etc.
Support in review and drafting of different Compliance templates (e.g., Sponsorship Agreements, Grants Agreements, etc.).
Collaborate with the Legal Team whenever necessary.
Support global anti-bribery/anti-corruption efforts, including document management for our ABAC program and assistance with due diligence of partners and consultants.
Manage multiple tasks simultaneously ensuring timely execution in a fast-paced environment.
Qualifications & Experience:
Bachelor's degree is required.
Strong customer service and problem-solving skills.
Experience at a Pharmaceutical/Biotechnology organization strongly preferred.
Strong organizational skills and sound business judgment.
Advanced proficiency in Word, Excel and PowerPoint.
Robust project management skills with the ability to drive execution by team members.
Motivated, self-starter with ability to appropriately prioritize issues and allocate resources.
Proven ability to work collaboratively in a team environment and to partner effectively with others in addressing complex issues.
Ability to quickly learn and develop knowledge of laws, regulations and industry guidance that affect the pharmaceutical industry.