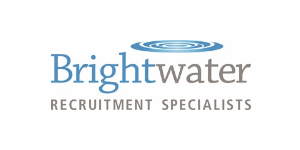 Compliance Manager - Brightwater Recruitment Specialists
Dublin, Dublin
An opportunity has arisen for an experienced Compliance Manager to work as part of a Group Compliance team. This role will report into the Group Regulation and Compliance function
Key Responsibilities:
This position sits in the Group Compliance functions of the business, and your focus to identify, assess, monitor and report on compliance risk in two key wealth management divisions of a MiFID firm within the Group.
Responsible for maintaining the strictest adherence to Central Bank of Ireland and EU regulation
To oversee and contribute to the Compliance Risk Assessment for these divisions on an ongoing basis to ensure that the objectives, focus and scope of compliance monitoring and advisory activities remain valid.
Reporting directly to the Head of Compliance.
To ensure that the Compliance Monitoring Plan is continuously reviewed and prioritised and that scheduled monitoring is undertaken with findings reported and followed up on.
To drive a strong compliance culture throughout the Group.
Requirements:
5+ years working in a compliance team in an investment firm with a thorough working knowledge of MiFID II, MAR and CPC and an in-depth understanding of the regulatory requirements applicable to wealth management and financial planning
Extensive experience of managing and influencing decisions at the most senior levels
Professional Certificate in Compliance/Professional Diploma in Compliance and/or a willingness to take exams in the future if required
Third Level Degree in Business, Finance, Law or equivalent
The position set out above is defined in the Fitness & Probity Standards issued by the Central Bank of Ireland ("Fitness & Probity Standards") as a "Controlled Function (CF)", namely CF2. In compliance with the Fitness and Probity Standards applicable to your position, any offer of employment is conditional upon you demonstrating that you meet the Fitness & Probity Standards
For more information about this job, or other Risk, Compliance and Financial Services Jobs, contact Dara Carroll on d.carroll@brightwater.ie or apply here for more information