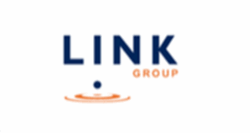 Compliance officer - Link Group
Maynooth, Kildare
Company Description
We are part of Link Group, a leading global provider of financial administration solutions. As one of Europe's leading asset servicing platforms, Link Asset Services interacts with almost 6m investors, administering and safeguarding £600bn of assets across 10 highly regulated markets. 


Job Description
The Compliance Officer role will be part of the First Compliance team which has responsibility for:
handling ROI compliance related queries;
the logging and managing out of regulatory errors and breaches once reported;
maintaining certain policies which are owned by First Compliance e.g. Vulnerable Customers, IEB;
the roll out of relevant training to staff;
the compilation and production of various reports, MI, Root Cause Analysis etc.;
the maintenance of the MCC register;
the collection of various MCC and F&P documents;
assisting in the onboarding and offboarding of migrating loans;
assisting with CBI queries/information requests as required.
The main responsibilities captured by the role are to carry out the following tasks as required by the team:
To act as the first point of contact for the colleagues when advice is sought on ROI regulatory/compliance issues, to capture the following:

Ad hoc regulatory queries which may not be captured in policies/procedures/training etc.

Review and sign off on non-standard regulatory letters.

To record and manage any regulatory errors and breaches reported by the business, to include:

Once notified of an error/breach, via the IEB process, to fully investigate it and take necessary steps to close out including putting mitigating actions in place to stop a reoccurrence.

To communicate with the business where any particular trend emerges to highlight the issue and the steps which can be taken to prevent reoccurrences.

To assist in the provision/compilation of relevant MI/RCA and KPI's to the relevant stakeholders

To attend any meetings with the business or with the client as required.

To assist in any audits/monitoring exercises that may be carried out (both internal and external) where a first line compliance input is required.

To assist in any compliance training that may arise for which First Line Compliance has responsibility/ownership.

To assist in ongoing obligations in terms of F&P and MCC compliance

To assist in any compliance related onboarding/offboarding activity

To assist in the compilation of responses to CBI queries, as required


Qualifications
Ideally an LCOI qualification or working towards same and/or

Experience of working in the compliance area in the financial services sector, ideally with a  lot of that work experience in similar markets/products that Link Asset Services operates in

Familiarity with the Reg Codes i.e. CCMA, CPC and SME

Experience of working in an outsourced environment would be particularly useful

Good stakeholder management skills

Flexible approach

Good working knowledge of Microsoft Office (Word/Excel )