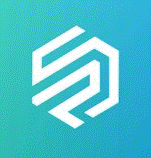 CONTRACT LIBOR BUSINESS ANALYST - 9 MTHS - DUBLIN, IRELAND - Software Placements
Dublin, Dublin
Client:
Our client a leading Multinational Financial Organisation requires a Contract LIBOR Business Analyst for 9 month daily rate role based in Dublin City, Ireland.
Role:
Working in the Technology team to help conduct business analysis on ongoing LIBOR remediation project effort.
The focus of the LIBOR consultant will be to work collaboratively with the project team and the wider Support Functions /Lines of business and other IT team members.
The Project Manager will be required to analyze and scope the necessary work required to deliver the technology solutions for the LIBOR remediation.
The successful candidate is expected to conduct business analysis through collaboration with senior stakeholders, business and technology partners, vendors and top tier corporate clients. He/she must be highly motivated, have a proven ability and experienced working with senior client stakeholders and enterprise applications within the financial services industry.
The candidate must work to accurately document what is required whilst also ensuring all necessary approvals are obtained ensuring adherence to internal policies.
Responsibilities:
• Business Analysis through collaboration with internal partners and vendors. Collate status updates from different technology teams and liaise with business stakeholders.
• Monitor the team's overall progress within all aspects of their programs or projects, as well as proactively responding to any risks or issues, which may arise.
• Communicate effectively upward and downward on all notable progress to all key stakeholders.
• Attend project meetings and provide regular updates on progress as and when required.
• Troubleshoot in order to isolate and identify problems and optimize system and reporting performance.
Skills/Experience Required:
• Creative and agile problem solver comfortable with working in rapidly evolving landscape and projects loaded with uncertainty.
• Technologically strong and business savvy, with the ability to quickly gain an understanding of new technologies and innovations and their application to financial services.
• Extensive knowledge on ongoing industry wide LIBOR remediation effort. Previous experience working in LIBOR remediation or any similar regulatory project will be an advantage.
• Ability to collaborate effectively across diverse groups from senior stakeholders and clients to junior team members, creating shared understanding across different functional groups.
• A number of skills will be strengthened by this position including senior stakeholder management, project/program management, strategic thinking, tactical & operational solution provision, senior internal/external client interaction, risk management, legal & compliance and presentation & reporting skills.
• A relevant Business or Information Technology degree or equivalent is required.
• Excellent analytical skills with the ability to interpret customer business needs and translate them into application and operational requirements.
• Proven interpersonal skills with the ability to develop, use and promote collaborative relationships, within a highly matrixed organisation.
• Strong organisational skills, with the ability to multi task and work under pressure.
Contact:
For further information please contact Micheal at Software Placements on 00353 1 5254642 or email micheal@softwareplacements.ie