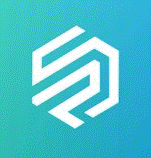 CONTRACT SQL DEVELOPER 3-6 MONTHS 100% REMOTE WORK - Software Placements
Dublin, Dublin



Client:

Our client a leading Multinational Reinsurance Company require Contract SQL Developer for 3-6 month daily rate role in Dublin, Ireland. Due to the International Health Emergency it will be possible to work 100 % of the time from home!





Role:



They require a contractor who can pick things up quickly with minimal supervision and who is comfortable in dealing with large amount of data such as 2 TB plus!

You will be reporting into Charlotte, North Carolina and Dublin. For the 1st month your working hours will 1 pm to 9 pm GMT.



Requirements:


Recent experience supporting business critical applications. Preferably complex, data-driven applications in insurance industry or equivalent experience.
Good understanding of best practices about SQL Server development
System integration experience with cross-application/cross-functional communications.


Skills and Experience:



Specific technical needs include:



Knowledge of actuarial systems including various reinsurance regulatory standards (IFRS, STAT).
Very strong skills with SQL Server 2008 R2 or above, T-SQL and relational databases. Including fundamentals like CRUD, GROUP BYs, JOINs, Tables, Views, Indexes, Decision structures, Loops, Cursors, Dynamic SQL, 'with' statements, etc.
Experience working with large amount of data is desirable (2 TB+)
Very strong skills with tuning including identification, troubleshooting, optimization and resolution of performance issues. Must understand execution plans.
Industry certifications are beneficial (not required)
Strong logical thinking and problem solving skills.
Strong interpersonal, verbal & written communication skills.
Demonstrated ability to function independently and as an integral member of a team
Some experience with .NET (C# and ASP.NET) is beneficial (not required)
Nice to have:
Experience with Actuarial IT systems – including Prophet Enterprise, Prophet Professional, PRD and PE/PP APIs.
Skills in creating and running models with Prophet Professional.
Experience in generating cash flow projections over future periods using Prophet models and creating point in time and projections reports.


Contact:

For further information please contact Micheal at Software Placements on 00353 1 5254642 or email

micheal@softwareplacements.ie