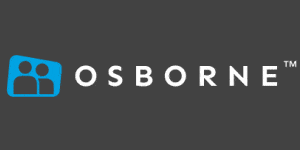 Contracts & Claims Manager - Osborne
Dublin Airport, Dublin
Contracts & Claims Manager
Operating worldwide, our client is an innovative leader in logistics solutions to major Airports.
As the Contracts and Claim Manager, you will oversee the implementation, execution and administration of upstream and downstream contracts ensuring that our clients' commercial and legal position is protected and enhanced (including preparation of required notices/claims).
The ideal candidate will have experience in large construction projects with strong working knowledge of NEC contract suite.
Key responsibilities:
Contracts & Claim Manager in our regional Branch office in Dublin, managed by our company in the UK
Experience in NEC contract suite
Provide direction on and facilitate the progress of contractual claims to a successful conclusion
Engage and advise key stakeholders on the
Company contractual and legal rights as well as policies, strategies and processes to deliver improved business outcomes and mitigate risk
Formulate, implement and enhance contract and claim management strategies, processes. tools and templates
Participate in customer/supplier negotiations and in the formulation/implementation of negotiation and resolution strategies.
Develop, implement and regularly review the claim strategy with regards to customers, sub-supplier and partners together with project management.
Qualifications/Experience
You will have experience working on project teams supporting multiple projects and project managers
Degree in Law or Commerce preferable
MS Office (Excel, PowerPoint, Word) – with advanced Excel skills
Strong understanding of NEC construction contracts and standard contract and claim management processes in Ireland and/or the United Kingdom
Previous experience managing Head Contracts and Supplier Sub-contracts
Experience administering construction contracts through all stages of the project life cycle
Experience in managing effective customer and supplier relationships and interfaces
Experience managing complex contract structures with demanding timelines
Experience negotiating directly with customers/suppliers in high pressure environments
Ability to work autonomously, manage multiple tasks, prioritise and meet deadlines
For a more comprehensive position guide please contact Sinead Connolly in confidence on 041 986 5058 or via email at sinead.connolly@osborne.ie
INDCS