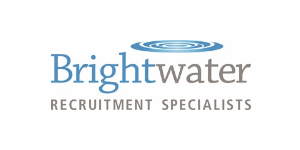 Control Systems Engineer - BRIGHTWATER SELECTION (CORK) LIMITED
Waterford, Waterford
A Controls Engineer is required to execute projects in a fast paced, multi-disciplined, cross-functional team environment. This position is a permanent full time opportunity with one of the largest MedTech companies.
What you will do:
Manage production and the introduction of new technology through team leadership
Provide technical competency support to Global Operations and Engineering on an as-needed basis.
Provide Technical support and technical reference expertise to manufacturing and outside vendors in developing technical solutions for inhouse technologies.
Project Management/ support of capital projects to drive increased volume and decreased cost across multiple manufacturing processes
Provide Technical specification documents to external vendors for the purpose of trending and design/ build of new manufacturing equipment
Support product, platform, and cost improvement programs by delivering qualified vision systems. Interface with Engineering, SQA, QA and Operations to successfully validate software systems. Author and execute associated validation documents.
Provide technical and operations training on systems delivered.
What you need to do the job:
Electronics/ Electrical Engineering | Computer/Software development systems
PLC- Allen Bradley, Siemens, PLC Software Development, Scada Development
High Level language Programming e.g. C#, VB.net
Practical knowledge of machine vision systems including Cognex VPro and InSight desired
Methodical/Analytical approach to problem solving.
3 - 5 years relevant experience
FDA regulated Medical Device
Please contact Leonie Gleeson on 0214221000 to discuss in full confidence.