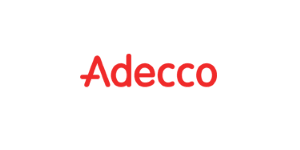 Corporate Communications Officer - Adecco Retail
Dublin City Centre, Dublin
Adecco: Corporate Communications Officer
Location:Dublin

We are currently recruiting on behalf of our client for a Corporate Communications Officer who will be responsible for the development and implementation of communication activities which support the successful delivery of strategic plans and, in particular, the goal to ensure that users are as well informed as possible.



Main Responsibilities:

*Contribute to communications activities that support the successful delivery of strategic plans and relevant goals.
*Contribute to building awareness of the company profile by ensuring that regular flow of relevant information, regulatory guidance and news is presented through a range of communications and media channels incorporating both new and traditional platforms.
*Support the Communications and Information Manager in the development and implementation of the communications strategy.
*Brand management including oversight of brand guidelines.
*Working collaboratively with departments to source content for proactive information and media campaigns in addition to supporting the social media presence.
*Supporting with public relations activities including both proactive initiatives and reactive media queries.
*Production of clearly written, understandable and structured communications materials including press releases, Q&A's, lines-to-take documents, articles and briefing materials.
*Managing the media calendar, arranging media training and overseeing the media

monitoring service.
*Review and editing of website content and contributing to planned re-development of the site.
*Preparing tender documents and project managing procurement processes
*Monitoring budgets for projects undertaken.
*Engaging with external communications advisors and suppliers.
*General communications support and administration duties as assigned. This includes general administration support such as file management, monitoring inboxes and fielding communications related queries.

QUALIFICATIONS AND EXPERIENCE


*A third level qualification in communications, public relations, marketing, digital marketing or other related field. Candidates with other qualifications with relevant on the job experience and skills may be considered.

*Experience in public relations including management of media and stakeholder queries.
*Excellent writing and verbal communication skills with the ability to draft and edit a variety of content. In particular, the candidate will be expected to have a high standard of written English.


If you are interested in this role and have the relevant skills and experience, please apply today!


Adecco Ireland is acting as an Employment Agency in relation to this vacancy.