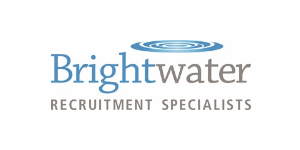 Corporate Security Compliance Specialist - Brightwater Recruitment Specialists
Dublin 2, Dublin D2
Our client are a market leading global company who have a strong presence in Ireland.
They have an immediate requirement for a Corporate Security specialist who can provide a first-class security service to our employees and customers. You will focus on managing security threats with a customer focus. You are passionate about delivering security and awareness programmes in an engaging manner empowering our people to embed security by design. You will want to work as part of a community and be the driving force behind championing all things security. You will want to ensure that the security training and awareness program is effectively changing behaviours, so our employees act in a secure manner.
Your team:
You will work in a highly motivated expert corporate security team, reporting to the Corporate Security Manager in the Corporate Security Team. The Team's function is to deliver a secure digital future for our customers and employees.
The role:
As Corporate Security Specialist you will be responsible and accountable for:
Innovate in the area of security and awareness programmes and training for employees, suppliers and customers to ensure a strong level of security awareness exists. Provide simple, practical and up to date information on information security and safe data handling.
Develop and deliver compelling security training and awareness content/campaigns and devise effective ways to scale it across the business.
Review Security Policies and standards and provide improvement recommendations to current policies and procedures
Perform testing to ensure compliance with the relevant CS policies and ensure any non-compliance is effectively managed. Perform other audit, testing and compliance activities as required.
Take ownership and manage and report on all IS related incidents, coordinating with all relevant stakeholders and ensuring that all are promptly and appropriately managed to closure.
Support the Consumer and Business teams in providing security related expertise required for the purpose of customer acquisition and retention.
Work with key stakeholders within the Cyber Defence Team, Investigations and the Risk & Compliance Team in particular feeding back data on IS incidents for the purpose of overall enterprise risk management.
Work closely with Technology, Internal Audit, Legal and other business units as required to understand IS related challenges and develop plans aimed at meeting those challenges.
Manage Data Loss Prevention alerts and manage associated incident management to secure and protect customer and corporate data while protecting privacy for employees.
Produce high quality reporting to management on progress against defined targets
Complete other compliance activities as required, including supporting reviews of existing and new ISO accreditations.
Build trusted relationship with our employees, by driving continuous security improvement and handling escalations with a focus for service, process and procedures.
The ideal candidate will have:
Demonstrate experience in managing data loss prevention disciplines and experience in delivery digital security awareness and training.
Demonstrate an understanding of cyber security principles including a sound knowledge of current protective techniques within Technology companies.
Experience in large technology companies, project management and a strong understanding of ISO 27001
A clear analytical thinker, able to process and understand large volumes of data, identifying patterns and translating into actions. Excellent communication skills, both written and oral
Able to deliver security reviews. Use of Microsoft office products and ensure the business receives the correct level of protection to brand and personnel
Ability to self-start and work unsupervised on own for long periods, delivering security training and awareness in an engaging way.
Track record in business partnering
Incident Management experience or experience in creative services or corporate communications
Desired
Professional certification in the following: ISO 27001 lead auditor, CISM, CISSP, CISA desirable
Ability to prioritise and deliver accurate results to tight deadlines
Experience in running global initiatives and rolling out complex security campaigns in a simplified manner.
Thrives in conditions that are continually changing and evolving
Experience in Data Loss Prevention
They offer a strong salary, excellent benefits and a strong career path. For more information please contact Derek Smyth.
€55,000.00 - €58,000.00 per year
Plus bonus and excellent benefits