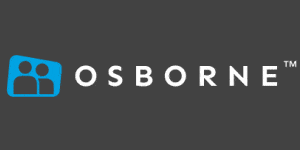 Credit Controller - Osborne
Dublin, Dublin
Leading Irish Company are now seeking an experienced Credit Controller to join their growing operation in North Dublin. The company is well established and has been in operation for the past 45 years. Due to continued growth they are seeking applications for a suitably qualified Credit Controller to join their Finance Team. The successful candidate can look forward to joining an innovative company who are market leaders in their specific industry.
Salary & Benefits
Salary: €35,000. Additional benefits including Bonus, Pension, Life Assurance, Free parking, Flexible working arrangements.

Duties / Responsibilities:
Ensure payments received are allocated to the correct accounts and against specified invoices. Opening New Accounts on Sage.
Debt Collection small ledger for customers to ensure their exposure is in line with credit limits/terms. Processing Credit Card payments.
Dealing with Customer queries & processing Credit Notes.
Resolve issues raised internally & externally around outstanding invoices.
Consistently maintain Customer Database and set up New Accounts according to agreed guidelines.
Contact customers regularly by telephone to maintain relationship, pick up service issues or early warnings and ensure payment is on schedule.
The ability to work at a pace that matches the requirements of this fast-moving business and recognise the importance of meeting deadlines.
Strong organisational and time management skills to achieve tight month end deadlines.
A high standard of numeracy, accuracy and attention to detail.
Key Requirements:
Previous Credit Control experience with a minimum of three years. Team player with the ability to work within a or individually. Excellent communicator in dealing with internal and external parties.
Good experience with Microsoft Office and Sage.
For more information please apply through the link provided for the attention of Martin Brennan or call Osborne on 041 9865058.
For more information on all our current jobs visit www.osborne.ie