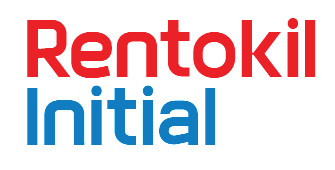 Credit Controller - Rentokil Initial
Naas
Rentokil Initial is an established global blue chip organisation, operating in nearly 70 countries for over 90 years. We have a number of businesses within Ireland, including Rentokil Pest Control, Initial Washrooms, Initial Medical and Ambius, all our divisions provide our customers with expert services in a host of different specialisms.
We are a global leader in Pest Control and one of the leading companies that provide expert Washroom Hygiene, Vending and Floor mat solutions. At Rentokil Initial we make business decisions based on the views of our colleagues.
We currently have a great opportunity for a Credit Controller to be part of our Finance team within our head office, this role would be based working from home with the flexibility for regular office visits required. The purpose of this position is for the collection of payments from our clients.
Requirements
To be considered for the Credit Controller position you will ideally have the following;
Previous exposure working in a finance, credit and collections environment, numerate, with the ability to understand, interpret and communicate complex accounts and financial reports.
High priority to Customer Service and excellent People Skills.
Proven track record of achieving targets and working without being supervised.
The ability to manage issues in a timely manner without escalating to the team leader unless needed.
Ability to maintain a high level of accuracy whilst meeting deadlines.
Excellent organisational and communication skills both written and verbal.
Competent in Excel (Filters & VLookups) and Word.
Call or shared service center experience would be an advantage.
Credit Qualifications (CICM, IICM, ICMT) would be desirable.
This role will predominantly be based working from home with flexibility for regular office visits.
As the Credit Controller you will be responsible for the following;
Maintain your own set of accounts and ensure collection activity is in line with the current process
Debt collection by telephone and email – typically making 50 to 70 calls per day.
Convert customers to direct debit while ensuring accurate collection activity is maintained at all times.
Manage a high-level workload and pick up any ad hoc projects to support the department.
Assist to resolve customer related issues and complaints, including all customer communications.
Assisting to develop and disseminate appropriate debt information, ensuring outstanding customer queries are thoroughly investigated and escalated through the Credit Control function.
Achieve monthly cash targets and maintain high quality and consistent working standards on a monthly basis.
Ensure all processes are adhered to and make suggestions where improvements are needed.
Ensuring constant improvement against customer satisfaction measures and internal operational measures with regard to the customer's issues.
Benefits
In return for a role well done you will also be rewarded with:
A competitive basic salary
Generous Monthly bonus
Learning and progression opportunities.
Company pension
Employee Assistance Program
Cycle to Work Scheme
If you would like the chance to work in this exciting role for an innovative company, please apply.
For more information on the Rentokil Initial family, please visit our website https://www.rentokil-initial.com/
Rentokil Initial are an equal opportunities employer and are committed to creating a diverse working environment. To find out how we process your data, view our privacy policy here.