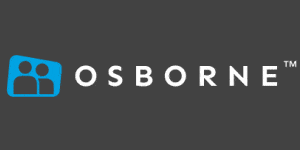 Customer Care Rep with fluent GERMAN - Osborne
Meath, Meath
Our client is currently seeking a Customer Care Rep with fluent GERMAN to join their team on a permanent basis.
Salary & Benefits
Hours: 8am – 4pm Monday to Friday
Duties / Responsibilities:
Having an assigned a group of customers this position will have the responsibility of:
Accurate processing, monitoring and acknowledgment of the customer's order within the system.
Meeting ship commit date within agreed timescales, updating the customer of any changes to the ship commit dates.
Order Processing: Design custom documentation or processes for account where required. Ensure your customer's orders are acted upon in a timely and accurate manner, in line with the current sales order process, onto the system in order to meet customer and operations lead-time requirements.
Pricing: Ensure your customer price list and agreed discounts are on the system and signed off. Any special promotions for your customer are recorded in the appropriate system. Ensure variances to price list or special discounts have received appropriate approval and are communicated to customer.
Escalations and Returns: Escalate customer issues to Account Manager in a timely manner via the internal escalation process. Responsible for processing (RMA) transactions, reconciliation and reporting of resolution.
Support: Provide telephone support to the designated customer base on pricing, part number and product related queries. Support allocated sales force by holding weekly calls to discuss and document key issues.
Skills and Experience
Fluent German
Diploma/Degree in business or related field.
Minimum of 3+ years successful experience in a customer focused position.
Demonstrated interpersonal flexibility, strong oral and written communication.
SAP desirable
If you are interested in finding out more about the above role and would like to be considered for other suitable roles that Osborne may have available for your skill set, please attach your CV via the link provided.
For more information please apply through the link provided for the attention of Naomi Egan or call Osborne Recruitment on 041 98 65058
For more information on all of our current jobs visit www.osborne.ie