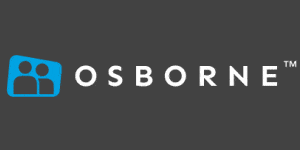 Customer Service representative - Osborne
Dublin, Dublin
We at Osborne are currently looking to recruit a Customer Service representative for a large office supplies company based in the Dublin 11 area. We are looking for someone with 2 years' experience working in a busy call centre customer service position previously.
The successful candidate will have the ability to multitask and work well under pressure in a busy call centre like environment.
Salary & Benefits:
€28,000
Car Park
Kitchen facilities
Duties / Responsibilities:
Dealing with high volume customer queries by phone & email
Taking large amount of orders through telephone or email
Order processing, system management & all administration that follows.
Key Requirements:
Experience of 2 years in warehouse administration or similar administration experience
Proficient in MS office applications (especially Excel) and comfortable with IT
Experience in a warehouse environment an advantage
Experience working with ERP systems or Voice Picking systems an advantage
Strong communication skills – both verbally and written
To apply please submit your CV through the link provided for the attention of Grainne O'Donnell
If you are interested in finding out more about the above role and would like to be considered other suitable roles that we may have available for your skill set - please attach your CV via the link provided