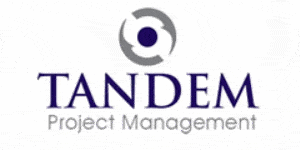 Customer Service Representative - French - Tandem Project Management
Dublin, Dublin
Summary:
A Bio pharmaceutical company based in South Dublin is looking for a Customer Care Associate to join it's expanding team. The successful candidate will contribute to the completion of milestones associated with commercial order management and specific projects or activities within the team or department related to commercial supply chain.

Responsibilities:
Appropriately solves administrative issues.
Ensures optimal internal and external customer satisfaction in line with policies and procedures.
Ensures compliance with SOX & GMP regulations.
Unique first point of contact for customers, affiliates and Local Service Providers (LSPs).
Call- and mail handling with customers, affiliates and LSPs.
Develops and maintain good relationships with internal/external customers (affiliate, physician, pharmacist, wholesaler, hospital, distributor etc, other ABR departments), and LSPs.
Exchanges complex information with customers to solve problems within procedures and/or provide ongoing support to ensure customers are satisfied.
Discusses, accepts, enters and follows up on customer service complaints.
Identifies and initiates process improvements to decrease number of service complaints.
Executes track and trace on daily basis, follows up on delays, and signs off reports.
Executes returns for all order types, credit and debit notes, follows up timely release.
Sets-up new customer.
Initiates (e-)form, follows-up with affiliate and the new customer, and performs Customer Master Data entry.
Maintains and updates Customer Master Data requests.
Ensures knowledge of GMP/GDP and job related training is up to date.
Handles and resolves service/transport issues (including track & trace).
Provides departmental support upon request.
Identifies and initiates process improvements.
Provides input for the monthly (country) KPIs.
Works under general direction, seeks assistance as needed.
Finds applicable alternatives in line with regulations and processes.
Relates day-to-day work to business priorities.
Applies broad-based research, information and analytical skills to factual info.
Timely process of credit, debit and return orders, tracks and trace reports including following up on delays, and logs customer service complaints.
Handles call and mail.
Ensures precise and promptly response to customer queries with the agreed service levels and applicable conditions.
Correct Customer Master Data set up and review.
Identifies and initiates Front office related process improvements.
Provides input for monthly country KPIs.
Qualifications & Experience:
Education in Economics, Business Administration Supply Chain Management or related area.
Minimum 1 to 2 years of related experience in customer service or sales.
Ideally native speaker: French.
Fluency in English, both in oral and written communication + 1 native/excellent French level required in the team.
Ability to shift between tasks in a dynamic environment and work within diverse, international group of people.
Experienced in working with automated systems (computer bases business systems) like MS-Office.
Advanced communication skills.
Customer and services focused.
High quality standards with regards to work.
Computer skills and ERP experience.
Experience with issue handling in a supply chain environment.
Problem solving skills.
Ability to set priorities and timely escalation.