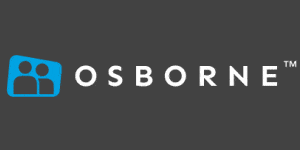 Customer Service Specialist - Osborne
Dublin 2, Dublin
At Osborne we are currently recruiting for a Customer Service Specialist to join a service provider high-tech multinational organisations on a permanent basis based in Dublin 2.
With this exciting opportunity you will be based on site with the world's leading multi-national organisation and will be responsible for the day-to-day transactional mobile queries supporting users across 20 countries in EMEA.
For You:
Competitive salary
An opportunity to join a fantastic organization and enjoy working on site with the world's leading multi-national
Unique working environment
Parking
Training
Fully supported in your role. You will enter into a culture that is friendly, welcoming and supportive.
Responsibilities:
All day-to-Day transactional mobile queries on-site, supporting users across 20 countries in EMEA
New Line of Service/Device Requests
Number portability requests
Suspension/Cancellation of lines
Acting as an escalation point for mobile requests.
Supplier Management; negotiation with existing suppliers, and sourcing new suppliers to ensure best pricing and service to our client.
Project Support for one-off tasks such as in-building coverage schemes, mass porting/migrations, on-boarding of new technologies, off-site conferences and special projects.
Internal Process Optimisation(s).
Creation of Mobile Hardware PO's, Invoice Validation and Invoice reporting.
Payments issues - working alongside accounting teams and liaising with mobile carriers
Spend and waste management.
Hardware/device sourcing.
Requirements:
Previous experience in the Mobile Communications Industry - either in a retail environment (Consumer), a Customer Service Role (Consumer, B2B) or managing mobile fleets (Corporate)
Candidate should have business familiarity with mobile markets; mobile enterprise knowledge preferred, but not essential
Tariffs/Offerings from Mobile Carriers in Ireland and local regulations
Advanced device hardware and related technical knowledge - specifically Android, iOS Devices
Ability to build relationships with Mobile Network Operators, Vendors, Suppliers
Advanced/Business level proficiency in MS Office, Google Drive
Diligent, with an eye for detail and ability to work in a fast paced corporate environment.
To be considered for this position apply today or call Emma on 01 5252457