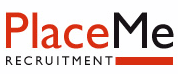 Customer Services Supervisor - PlaceMe Recruitment
Westmeath, Westmeath
Overview:
The role of the Customer Service Supervisor is to lead a team of customer service colleagues, to build strong relationships with our customer-base and to proactively manage our customers' expectations. The Supervisor will be a key member of the Customer Services Leadership team.
You will resolve any emerging problems quickly and efficiently while ensuring that your team meets the key performance metrics required by the business. You will be proactive in managing, training and guiding agents in performing their duties while providing a high level of support and mentoring.
You will represent your team at operational meetings, internal and external, providing information and updates applicable to your area of responsibility.
This is an extremely fast paced environment and attracts those who are open to challenges, passionate about serving our customers to the best of their ability, and wanting to deliver excellence.
Qualifications:
Possess strong leadership skills with ability to work under pressure while leading and motivating your team.

Have excellent communication skills, both verbal and written, with ability to explain and present well

Be proactive and well-organised, with multitasking ability

Be enthusiastic and self-motivated

A problem solver - experienced in dealing with challenging interactions and finding solutions

Experience within a Customer Service Department is an advantage but not essential. Passion to do the best you can for our customers is a must.
Responsibilities:
Working closely with the Contact Centre Manager and fellow supervisors

Assisting in the formulation of targets for both individuals and the wider team

Hiring and on-boarding of new colleagues

Providing support to colleagues by guiding, coaching and general encouragement

Delivering of observational feedback and conducting one to one appraisals with colleagues

Measuring performance with key metrics such as call abandonment, call waiting

Handling complaints and providing solutions and options efficiently

Ensuring all colleagues understand and comply with all performance standards, objectives and policies

Providing KPIs and delivery of weekly, monthly and annual reports

Exploring new opportunities and solutions to add value to the wider team

Keeping all training and development records up to date

Keeping all team member files up to date to include attendance, appraisal and performance

Building strong relationships both within the Customer Services Team and the wider business and developing trust through open and interactive communication.
Caroline Place is the point of contact on this role and can be reached on 091 380711/086 3840862 or email

cplace@placeme.ie