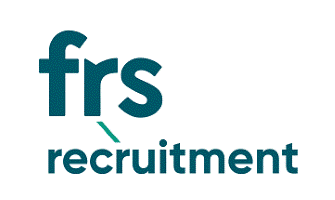 Customer Supply Operations Mgr - FRS Recruitment
Dublin West, Dublin

Customer Supply Operations Manager



FRS are proud to be supporting our long-standing client a FMCG multinational recruit for a Customer Supply Operations Manager. This role is an exciting new position within the organisation working closely with the director of supply chain, who has over 15 years' experience in FMCG. This will allow you to be mentored by a person with a wealth of industry experience during the training period.

This company has had continuous growth over the years, and this is predicted to continue into the future.

This job will offer you the ability to take ownership of the flow of goods from suppliers, through demand planning & order placement, goods inwards, storage, order capture, pick, dispatch & delivery to customer.



What's in it for you?



This role comes with full benefits and a very attractive salary as well as a bonus scheme, altogether it can be very lucrative.

This company prides itself on creating a friendly, decent place to work. They don't just pay lip service to this as many companies do, they have implemented multiple projects to ensure this is doable, achievable and everyone can live their values.

This will be a very interesting job and have room to learn and grow.



Some of What You will Do…



Full responsibility for Demand planning, Supply, Warehousing, Transport & Customer Service departments.
Lead, manage, motivate and develop a team of 100+ people across the various functions.
Deliver overhead budgets on target for all functions.
Work closely with facilities team to manage & reduce costs of maintaining company assets.
Work closely with stock control to reduce stock loss & implement new returns/ stock management processes with external suppliers
With key business stakeholders, identify and execute plan to delist slow moving and static SKUs from the business.
Manage stock levels in order to reduce aged & clearance stock negatively impacting margin.
Ensure the accurate quantity of stock is replenished from 3rd party storage locations to meet customer orders.
Work closely with Procurement to manage & improve supplier performance.
What You will Have…
Previous experience of managing the end to end functions within Supply Chain preferable in FMCG or related industry.
Third level qualification in Supply Chain management or similar field.
Customer focused with previous experience of delivering best in class customer service levels.
Experience of using demand planning tools.
Excellent people skills with the ability to lead and motivate a team to achieve results.
Highly capable of collaborating with multi departments across the business. Commercial sales, Procurement, Finance, Marketing, HR & Manufacturing to achieve the correct result for the overall business.
Results Driven with a collaborative style and positive attitude

Sound interesting? Don't delay in applying we are hiring for this job ASAP. Interviews will more than likely be done remotely or when it is advisable and safe to do face to face.

Not ready to apply or have questions ring me for a confidential chat. I would be delighted to talk to you through this job opportunity in more detail! Connect with me Richard O'Sullivan on LinkedIn or Call 086 185 23 27


75,000 - 95,000 per year
Bonus+Benefits