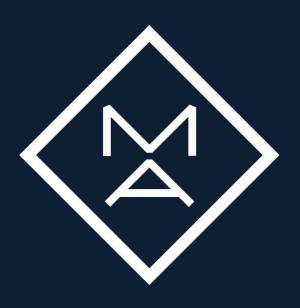 Cyber Security - Strategy and Governance Lead - MASON ALEXANDER LIMITED
Dublin, Dublin
Cyber Security - Strategy and Governance Lead
Are you looking for an opportunity to work on high-profile transformation projects in Cyber Security and digital transformation. Do you have a strong background in Cyber Security and governance and looking for a change? Get in touch to discuss this opportunity in detail.
Experience required:
A relevant professional qualification such as CRISC, CISM, CISA is a must;
A relevant professional qualification such as SANS or CISSP, CIPP is a strong advantage;
Relevant third level qualification in a technical based subject such as Computer Science, Information /Cyber Security or Cyber Crime;
A minimum of 8 years' experience working in the area of Cyber Security, Cyber Security Governance, NIST and NIST 800:53, ISO 27k Standards, PCI-DSS, OWASP, CIS, etc. preferably in a consultancy services firm or other similar experience;
Relevant cyber security experience in large corporates / multinational environment in strategic roles will be added advantage;
Relevant cyber security experience in financial services will be added advantage;
Successful delivery of PCI-DSS certification projects will be added advantage;
Knowledge of Privacy/ EU Data Protection Directives / GDPR, etc.;
Knowledge of various EU Directives, including NIS;
Knowledge of the Transformation Portfolio of services will be added advantage;
Knowledge and techniques for cyber risk analysis, cyber risk quantification, cyber maturity ratings and improvement programmes, major cyber remediation programmes and addressing identified security gaps;
Knowledge and capability to manage cyber security budgets;
Advanced written and verbal communication and presentation skills, teamwork, and client service skills
Strong technical knowledge of IT systems;
Proven project management skills.
Core responsibilities:
Lead engagements, provide guidance and share knowledge with team members and participate in performing procedures, especially focusing on complex, judgmental, and/or specialised data protection and privacy issues, or cyber certification and implementation engagements.
Oversee engagement objectives, strategise to comply with professional standards, and mitigate risks inherent in the engagement
Review work performed by the engagement team and maintain relationships with client account leadership to manage expectations of service, including work products, timing, and services to be delivered
Oversee the execution of Information Security and privacy inherent to client engagements
Identify technological opportunities and evaluate the Information Security and privacy impacts on the client's business
Demonstrate excellent project management skills, promote teamwork and individual accountability with engagement team members, and use available technology, tools, and Information Security assets to enhance the effectiveness of deliverables and services
Go to market and provide talks to external and internal forums (seminars, conferences, etc.)
On offer is an excellent remuneration, including an extremely competitive base salary, performance based bonus, and flexible benefits package.
€80,000.00 - €110,000.00 per year
Performance based bonus, and flexible benefits package