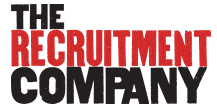 Data Analyst & Business Intelligence Lead - The Recruitment Company
Dublin, Dublin
Location: Dublin 2
Salary: €60K - €70K + Bonus + Pension + Health + Flexible working + LOTS MORE
Insurance Industry (Fantastic Office)
Based in the heart of Dublin 2, our client is a very well-regarded insurance company. Due to growth in the team a brilliant new vacancy has emerged where you will be tasked with building and maintaining a new SQL based data-warehouse system. Perfect for candidates who like to combine excellent technical skills with a helpful personality who is happy to communicate to stakeholders and third parties about what is happening.
Responsibilities:
Have 5+ years' experience with SQL and building data warehouses.
Project focused role designing, implementing and supporting new data-warehouses in conjunction with third parties.
Technical background to include an understanding of database design, ETL and SQL, SQL Reporting Services, SQL Database & Schema planning, design and optimisation.
Contribute to development and automation of ETL processes including error & reconciliation handling
Contribute to review and ensure data loaded into EDW is accurate (Ensure the integrity, validity and reproducibility of all data in the EDW]
Contribute to design and execution an innovative reporting system for processes.
Multi-disciplined candidate who can work on numerous projects at the one time.
Requirements:
Candidate should have experience building and implementing a data warehouse system.
Must have a strong working knowledge of SQL, as well as SSRS.
Have experience working with PowerBI.
Candidate must have strong data analytics and business intelligence skills.
Experience working in Insurance or financial services is a plus.
Experience of Agile/Scrum approaches to application development
If you feel this is right for you, please click to join a company with an excellent culture, brilliant benefits and an all round great place to work.