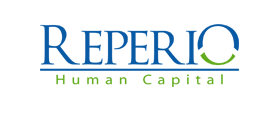 Data Analyst - Reperio Human Capital Ltd
Dublin, Dublin

DESCRIPTION

My client is looking someone to take on a fantastic role as a Data Analyst within their passionate team. They have seen a surge in demand for their services, with their client list has growing at a fast pace in recent years.



DATA ANALSYT - DUBLIN - 12 MONTHS



THE ROLE

You will be joining the team to work with revenue analytics and business intelligence to help with commercial decisions. They are looking for someone who has a passion for quantitative data mining and management practice. Someone who can see the value in data and help to drive business decision making.

RESPONSIBILITIES

* High quality analysis and data models ensuring effective risk management decisions
* Executing a pricing strategy
* Improve client understanding of customer trends/behavior
* Development of client reporting
* Daily & Weekly forecasting
* Ad Hoc projects

EXPERIENCE & QUALIFICATION
* Minimum 3rd level degree in Maths/Computer Science or similar
* Experience with big data sets
* Experience in Data Mining
* Very strong skills with data visualization
* Ability to work under pressure and meet deadlines
* Strong Excel skills
* Experience in retail is an advantage

If this role is of interest to you, then apply to the link provided or contact Barry Collins in Reperio Human Capital (01571 3000)

Keywords; Data Analyst, Business Intelligence, Dublin, Contract

Reperio Human Capital Limited acts as an Employment Agency and an Employment Business.

€300.00 - €350.00 /per day