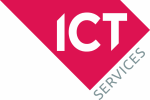 Data Centre Engineer – Dublin - TOTAL ICT SERVICES LIMITED
Dublin, Dublin
Data Centre Engineer - Dublin
Role:
This is a new role which has come live due to a successful tender response. This role is to be based onsite with one of our customers who is professional provider in the cloud solutions. It will be part of a 3-person team working with the customers' existing onsite support team, supporting a wide range of enterprise level Infrastructure.
Responsibilities:
Perform hands-on and in-depth troubleshooting and associated repairs of failed blade server components, e.g. Hard Drives, Memory DIMM's, Motherboards, CPU's etc.
Use Dell-supplied diagnostic scripts to accurately identify the failed component
Servicing and Maintaining all cloud servers
Perform thorough documentation of all actions taken
Manage on-site parts locker including inventory control
Works autonomously in providing on-site technical support to our customer
Works collaboratively in a team environment
Requirements:
Advanced hands-on experience troubleshooting & repairing Enterprise Level Servers
Experience in large 24x7 Data Center environments
Experience in maintenance of hardware in Servers, storages, Blades, Computes, network switches, rack and chassis management
Comfortable working in a warm environment and standing up while working
Possess strong communication skills; both verbal and written
Strong customer facing skills
Self-starter with demonstrated ability to work with little supervision or guidance
Ability to take ownership and drive issues to resolution
Exhibit a flexible schedule reacting to customer needs
Comptia A+, Comptia Server+, RHCE, LINUX, Windows, CCNA, ITIL a strong PLUS.