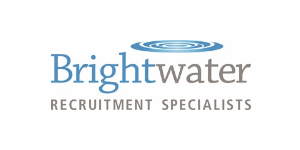 Data Centre Engineer - BRIGHTWATER SELECTION (CORK) LIMITED
Cork, Cork
My client a global technology company requires a Data Centre Engineer to undertake an infrastructure deployment project for an initial 6-month fixed term contract. This position will be supporting the opening of a new office building in Cork, Ireland.
You will be responsible for supporting the build out of the full server rooms infrastructure build out in the new building. You will also work with current EMEA data centre leads and global Operations team for site management/including cabling, shipping & receiving, inventory management, and more.
What you will do:
Supervise vendors in
Installation of multiple racks (security, networking, server, patch) and its options (PDUs, ATSs, cable management etc) in correct rooms and locations according to provided diagrams
Physical, electric installation and turnup of all smaller and larger UPSs in IDFs and MDF for networking and security according to provided diagrams
Installation of APC rack access control
Physical, electric installation and turnup for all three security racks (UPS, PDU, ATS etc)
Physical and electric installation of MDF rack PDUs to correct power sources in raised floor
Correct installation of APC options in MDF (data cable partitions, split feed panels, cable management, ATSs, PDUs, monitoring, leak ropes etc) To be responsible for
Configure network connectivity on all APC rack infrastructure (UPS/ATS/PDU etc)
Configure and test APC infrastructure environmental (temp/hum/leak) monitoring and alerting, adding devices to Struxureware.
Configure badge enabled secure rack access.
Network cable all APC connected devices to infrastructure switches
Rack and cable (data and power) all server, network and infrastructure appliances
Install all in-rack fiber port cabling (patch panels, trunk cabling, SM and MM)
Install, cable and configure serial console servers for all network and infrastructure appliances. Install and configure servers (rack, power, network, ILO, iDRAC)
Network cable all user ports, servers, network appliances, APs to in-rack patch panels
Install all IDF/MDF rack cable management according to provided diagrams
Assist physical security team in successfully deploying security infrastructure
Move and turnup multiple UPSs from existing to new location
Assess all electrical infrastructure provided by electrical vendor to power MDF/IDF UPSs prior to deployment
Assess cooling capacity/installations prior to deployment
Assess in-rack cat6a port cabling provided by cable contractor according to provided diagrams Label ALL racked IDF/MDF hardware with specific hostnames
Maintain inventory sheet of all hardware (manufacturer, type, hostname, serial, tag)
What you need to do the job:
Minimum 4 years' experience working in enterprise scale data centre's/computer rooms including: Data Centre best practices including cabling, power balancing, cooling, inventory tracking, and more
Experience working in Co-location data centre facilities, proven track record for working alone, or remotely with minimal supervision
Experience in performing hardware troubleshooting in a large-scale server/storage/networking environment
Hands-on experience and certified professional experienced with Windows, Unix and IP networking Basic system administration skills for servers, storage, and networking devices
Physically capable of routinely lifting and moving IT hardware systems weighing more than 23kG or 50 pounds) safely and reliably
Proven experience using data center management tools
Vendor management experience.
Meticulous attention to detail and strong organization skills
BA/BS Information Technology, Computer Science or a related field (or equivalent experience) IT Certifications such as A+, Server+, Network+, ITIL, CCNA, or equivalent Electrical/Mechanical experience or certifications