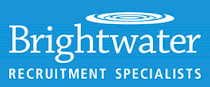 Data Quality Analyst - BRIGHTWATER SELECTION (CORK) LIMITED
Waterford, Waterford
The experienced Data Quality Analyst is responsible for conducting gap analysis, leads elaboration sessions, writes data requirement specifications to modify data models, prepares estimates for all data solutions deliverables, communicates updates to project management, and updates documentation for internal procedures.
Responsibilities
Performs business requirements analysis for all data modifications associated with population of the data warehouses and extraction of data from the data warehouses
Coordinates project and regression testing efforts with the Data Consumers, Data Architecture groups and DBA team
Creates combined estimates for all Data Solutions activities and communicates these to project manager team. Creates Business Requirement specifications to document all data model changes
Creates Technical documents such as Data Extract document and Data Load Functional Specs to describe the load or extraction of data
Responsible for creating and updating mapping documents and data load validation rules
Creates Test Check lists, Test Strategy documents
Thoroughly executes test plans to ensure accuracy of data loads and extracts
Devises improvements to current procedures and looks for new ways to increase efficiency and accuracy
Qualifications
Requires BS/BA degree or equivalent experience required.
2-4 years of progressive experience as a Quality Assurance Discipline, Business Analyst, or Applications Analyst/Programmer.
Strong SQL skills
Requires strong communication skills, both verbal and written, organizational skills, interpersonal skills and project planning skills.
Requires sound knowledge of quality assurance methods and procedures, as well as familiarity with the full project life cycle development processes.
Technical Skills
2+ years experience with SQL, Query Analyzer.
Experience with Test applications like Quality Centre, Rational suite or similar.