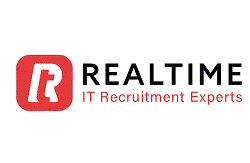 Data Scientist - RealTime Recruitment
Louth, Louth
RealTime Recruitment are currently seeking a data scientist for a client of ours in DunDalk for a perm position. 
You'll be working on a innovative BI and Analytics team who are trying to take predictive analysis to a new level on customer behaviour.
You'll be driving projects through to delivery.
You'll be proactively driving modelling initatives from inception. 
You'll be working with stakeholders to optimise and make an impact on commercial implications.
IF you like the sound of these responsibilities then carry on reading, you'll need the following experience as these will play key parts in this role for you to be successful.
3+ years' experience in data mining, machine learning, and analysis.
Must have 3+ years modelling experience to be considered for this role including building predicitive models. 
Hands on experience with SQL, Python or R
If you find all of the above interesting then please apply now! Andrea.williams@realtime.jobs or call me on 016520652
*Must have the right to work in Ireland*