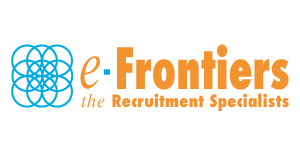 DBA and Infrastructure Lead - Dublin City Centre - E-Frontiers
Dublin, Dublin

Currently on the lookout Lead DBA. This is a management opportunity with a mix of DBA and infrastructure. You will manage a team of 10+ with some hands on involvement also.

Requirements:

Experience in a busy IT Operations environment as a DBA and/or Infrastructure Manager.
At least 5 years line management experience within a technical environment.
High attention to detail with excellent communication and documentation skills.
Knowledge of the some of the following: Oracle DBA, RAC, Data guard, Enterprise manager, UNIX(Solaris/AIX), Linux, AD, MS Exchange 2010, Server 2008/2012, IBM power series, VMware, AWS, Google cloud, Azure, Citrix, Symantec AV & Encryption, Cisco ASA, WSA, Routers, Switches and networking protocols.
Excellent analytical and problem solving skills
Strong interpersonal skills and ability to work independently or with cross functional teams
Experience managing vendors

If you feel this is an opportunity that maybe of interest to yourself get in touch and we can discuss in further detail.

100,000 - 120,000 per year
Pension, Healthcare