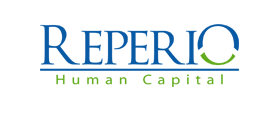 DBA Team Lead - Reperio Human Capital
Dublin West, Dublin
DBA Team Lead

We are working closely with a leading Security, Cloud and Digital Infrastructure client in Dublin who have immediate plans to hire a talented DBA Team Lead

This individual will be responsible for the effective management of the database team as well as supporting client databases and providing world-class solutions for all DBA clients

With ambitious plans to expand this team and operations worldwide, this represents a very exciting time to join the company

What you need:
BSc in Quantitative discipline or suitable experience
Extensive DBA experience of MSSQL Enterprise production environment
Deep knowledge and experience of MSSQL replication, disaster recovery, high-availability clusters, backup etc.
Deep understanding tuning optimization
Excellent knowledge of troubleshooting
Familiar with SSIS, SSRS and ETL processes
Good knowledge of PowerShell
Experience working with AWS / Azure SQL Databases very desirable
Management and Leadership experience very desirable
Fluent in English with an ability to communicate clearly with technical and non-technical audiences

What you will get:
€70 - 80K
Pension
VHI
Bonus
Flexible working hours
Remote working

If you are interested in getting more infomation on this role please apply via the link or contact Graeme King on 01 571 3000.

Reperio Human Capital acts as an Employment Agency and an Employment Business.

70,000 - 80,000 per year
Pension, VHI, Bonus