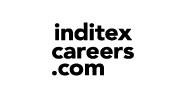 Deputy Manager - Pull & Bear
Dundrum, Dublin
DEPUTY MANAGER

Reporting to GENERAL MANAGER

Purpose
To assist and support the General Manager in the running of a store or a department in line with company objectives and ensuring company standards. To supervise the shop floor and coordinate staff activity.

Key Responsibilities
Stock Management and Sales

To manage daily replenishment and complete orders within a deadline in line with the sales, the needs of the department and the product information provided by the company.
To demonstrate commercial analysis and to react to information (internal reports, priority areas, trends, competitors, customer profile, product knowledge)
To communicate with the General Manager, Product Manager, Brand Manager/ HR Manager as when required (feedback about new lines, product requests and future arrivals)
To drive sales to improve store performance and to support the GM to keep within budget. To ensure the profit and productivity goals are met by contributing towards the management of payroll hours, sales and P&L
Product knowledge: To be aware of what is new in the delivery, what is expected on the next one, and to manage the product available in the shop floor and stockroom
To ensure that fitting rooms are covered and merchandise is redistributed efficiently and accurately
Delivery and Stock Organization
To manage the complete delivery process and react to unexpected circumstances when appropriate
To allocate new lines in the shop floor and manage replenishment and to brief the team on new lines and locations
To organize overstock as per company policies
To manage delivery productivity in line with company targets
To understand how to use the Stock Management System (Casio) for all product transfers and deliveries and to meet deadlines
Merchandising
To work with the Merchandising team to plan and adapt the store merchandising according to company criteria and sales.
To guarantee visual merchandising standards and to properly maintain fixtures and decorations
Customer Service
To deliver exceptional customer service by ensuring all team members are fully conversant with the minimums, all current promotional activity and services offered by the company. To follow all minimums of customer service consistently setting standards to the team
To solve any customer issues as they arise. To manage conflict and refer to the senior management team when necessary
To offer add-on sales (i.e.: gift cards, accessories, alterations, etc)
To understand and enforce the return policy
Store Procedures and Cost Control
To support the General Manager in completing the security checklist and to ensure that all security procedures are followed in the store
To understand the stock take process, the sales preparation process and to support the line manager on these
To understand the Maintenance File and to support the management team in using it effectively
To show awareness of personnel and other controllable costs
Health and Safety
To ensure good housekeeping is maintained throughout all areas in the store and to communicate with the management team in case and incident happens
To be aware of the risks employees and customers are exposed to and to be aware of safe work practices and company procedures to overcome them
To know who the appointed First Aiders are in the store and to understand and promote the role of the Safety Champion
HR & Team Management
To develop a team orientated environment
To support the management team in preparing monthly rotas, daily planners and holidays according to business needs
To encourage staff participation in daily team briefs (Japanese meetings) and to support the management team with new ideas
To guarantee the adequate induction of new team members
To assist in the development and retention of an effective team by being involved in the recruiting, training, developing and coaching of team members in line with company budgets and standards
To participate in performance reviews for staff members
To get involved in performance management of sales assistants (I.e. sickness/ absence, lateness, returns to work, etc)
To support the management team in all Payroll procedures (TGT system).
To get involved in the recruitment process in the store
To ensure that continuous comprehensive training of all sales assistants is completed in line with company's guidelines
Experience and Qualifications
Good knowledge of the company, the brand and the store they are applying for
Experience managing a fast-paced retail operation (for external candidates) or outstanding performance and accomplishment at INDITEX (for internal candidates)
Passion for fashion, market, competitors and trend awareness
Knows how to drive sales and can provide examples
Has lead a stable and consistent career
Good team management experience
Skills and Attitudes
Forward planning skills
Commercial awareness
Numerate and Articulate
Strong organisational and time management skills
Goal orientated: to be oriented to carry out a good job and achieve or even exceed goals
Flexibility and problem solving ability
Has initiative to identify problems and opportunities to be proactive
Ability to handle pressure and react quickly to situations. Uses initiative to make timely decisions in challenging conditions and circumstances
Excellent communication (both verbal and written) and interpersonal skills
Takes ownership of self-development
Self-motivated and ability to motivate others
Tenacious and resilient
Ability to lead by example, motivate and develop staff
Ability to work autonomously and as part of a team
This job description is designed to help you understand your role better and to improve the effectiveness of our recruitment process . It is not an exhaustive list of all the things that you may be required to do and maybe required to take on additional tasks.

Inditex is an equal opportunities employer. All applicants will be treated fairly and not discriminated against on the grounds of gender, ethnic origin, sex, marital status, sexual orientation, disability or age.

Please apply with CV.
Professional Development
Performance bonus
Vacation/paid time off
Paid Holidays
Paid sick days
Maternity/Paternity Paid Leave
Childcare
Merchandise Discounts
Long Term Disability
Retirement / Pension Plans