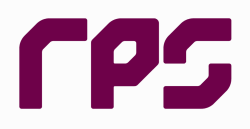 Design and Project Highway Engineers - RPS Group Ltd.
Dublin, Dublin

JOB TITLE: Design and Project Highway Engineers
REF NO: J5324
LOCATION: Dublin Region
CONTRACT STATUS: Permanent

RPS is a leading professional services company providing engineering, planning, environmental and communications consultancy, employing over 450 staff in Ireland and a global staff of some 5,600 across Europe, US and Australia principally. We have just launched an exciting new brand and we are profiling our new business strategy to our global clients.
We are currently recruiting Design and Project Highway Engineers to work as key members of the Roads and Transportation Team. The position will be based in Dun Laoghaire, Co. Dublin.
Successful candidates will be joining a recognised leader in the delivery of consultancy services to the roads and transportation industry in Ireland and will be offered a dynamic and rewarding career with varied and interesting projects. We pride ourselves on delivering a first class quality service to our Clients, based on recruiting, developing and rewarding the best professionals in the business. We also offer a comprehensive and structured, professional training and development programme.
The candidates will have:
• Degree in Civil Engineering or equivalent
• Minimum of 3 years' relevant experience in road design and/or transport planning
• Road and catchment drainage design experience would be advantageous
• Proficiency and experience of transport/traffic modelling packages including Arcady, Linsig etc. advantageous
• Contract Documents experience advantageous
• Excellent IT skills & competent with relevant BIM applications (incl.: AutoCAD & AutoCAD Civil 3D)
• Knowledge and experience of data analysis within a transport context
• Excellent verbal and written communication skills
• Knowledge and experience of the Irish market
The role involves inter alia:
• Working as part of multi-disciplinary project teams involved in the design, procurement and contract supervision of transport and infrastructural projects
• Ability to motivate themselves, takes ownership of issues and seeks team participation to achieve best solution
• Working on projects in a collaborative Level 2 BIM environment
• Compliance with RPS systems
• Ensure understanding of project management objectives
• Engagement with Clients and design teams for project delivery
• Willingness to learn and develop
RPS do not require assistance from Agencies at this time
Applications will be accepted via the following link only:
https://www.joinrps.com/showJob.aspx?j=5324&s=lp

(Registration needed) including the relevant Ref. Number J5324
Closing Date: TBC
Note: As with all positions, due to the dynamic nature of RPS's business, key responsibilities will evolve and change over time.