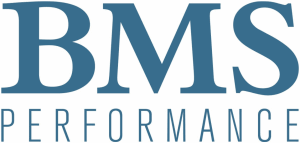 DESIGN TECHNICIAN - MEATH - BMS
Meath, Meath

DESIGN TECHNICIAN - MEATH

Market leading Irish steel frame construction company based in Meath, seek a design technician for their growing business.

THE COMPANY:

Established for over 2 decades, this indigenous Irish company has gone from strength to strength and only looks set to excel in their market due to their focus on innovation and quality. Our client designs, manufactures and builds steel frame structures, giving their clients a complete 360 service. They have an impressive portfolio of completed works from residential and commercial projects to works in the industrial sector.

As a result of recent growth, they now seek to employ a design technician, who will join an already busy office and benefit from working with an experienced engineering team and will have the opportunity to progress as the business grows further.



THE ROLE:

Based in our client's head office in Meath, you will work as an integral part of the companies design function. You will liaise with both internal stakeholders including the design / engineering team and senior management as well as external stakeholders, including developers and architects to ensure all design work completed fulfill the desired specifications and comply with the necessary standards. Your main function will be to create 2D and 3D drawings using various CAD packages, to be used as plans for manufacture and construction of light gauge steel structures. Projects you undertake will be comprised of large scale commercial, residential and industrial buildings.

THE PERSON:

We are looking to speak to people with strong design capabilities and can boast some of the following points:

Previous experience working in a CAD technician role, or a design or structural engineering position with a large emphasis on drawing, will be a distinct advantage.
Qualification in structural engineering, civil engineering, or a similar qualification is desired
Previous exposure to steel frame construction will be a distinct advantage.

THE PACKAGE FOR

LOCATION: Meath

BMS Performance specialises in recruiting Engineering professionals, nationally. We'll enable you to develop your career. At the heart of our approach is listening. Getting to know you, your skills, experiences and most importantly what you want from your career.

We recruit within the Industrial, Manufacturing, Construction, IT, Engineering, and Corporate markets.

Please call our consultants to arrange an interview.

We have many other roles available so feel free to contact Colin Freeman to discuss how we can help you!