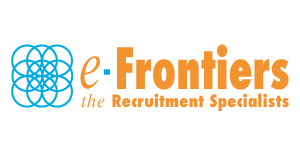 DevOps Engineer- Contract - E-Frontiers
Galway, Galway

Any detail on the company?
Get in in touch for a chat and I can provide you with more details about this job and the client. Just to give you a little information before you call, my client is a well-established investment brokerage firm. They are a really cool company to work for and Infrastructure team in Galway is flooded with smart innovative people. They are growing in rapid rate here in Ireland and worldwide.
You can be based anywhere in Ireland and go to their offices once/twice a month.

What can I expect in this job?
As part of this job you will be responsible for providing modern DevOps tool chain, defining and delivering advanced solutions to scale their CI/CD solutions and Platform Automation with a good programming background.

What do I need to bring?
--5+ years of Software engineering commercial experience.
--Expertise with CI/CD practices (Git, Stash, Jenkins, Maven, Artifactory, UDeploy…).
--Good experience with Cloud based infrastructures and Cloud Public/Private Platforms.
--Experience using containers such as Docker or Vagrant.
--Experience with configuration management tools such as Chef or Puppet.
--Strong background with Software configuration management, Automation pipelines, version control and deployment tools.
--Experience with Python, Shell scripting or similar.
--Experience with Java or Groovy will be a plus.
--Bachelor's degree in Computer Science or equivalent education.
--Ability to work in an Agile and with distributed teams within high collaborative environments.
--Visa to work in Ireland or EU passport.

What can I earn?
A daily rate DOE between €350-450 per day.