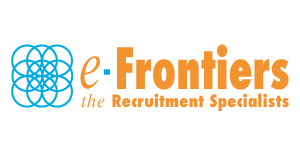 DevOps Engineer (Contract) - E-Frontiers
Galway, Galway

E-Frontiers is working in partnership with Galway firm to hire a DevOps Engineer (Contract) with an option to work remotely with occasional visits to the office.

Our client will conduct the interview process via Video Technology on account of Covid-19. Initially you will start remote with a view to getting you on-site once things are back to normal.

Important: Duration of the project 1 year. Our client will facilitate remote work with occasional visits to the office in Galway (once safe to do so)



*We are only accepting candidates currently based in Ireland who are eligible to work here*



The opportunity
We are looking for a DevOps Engineer with strong knowledge of Continuous Integration/Delivery solutions & Platform Automation with programming background.

Skills

Ideally, you'll have 4+ years of experience as DevOps engineer
Strong knowledge on Source Code Management, Continuous Integration/Delivery solutions (Git/Stash, Jenkins, Maven, Artifactory and UDeploy).
Experience in maintaining Linux based virtual machines on Test, Staging and Production environments.
Familiarity in supporting and maintaining, scalable enterprise-class applications in public cloud (AWS/Azure) or private cloud solutions.
Experience with container management technology (Docker is a plus or Vagrant).
Experience with configuration management and automation tools (Chef is a plus or Puppet)
Bachelor's degree in computer science or Computer Engineering.

Reward
A competitive daily rate is on offer for potential candidates.
To learn more about this role and client, please forward your CV stating required salary and availability to have a confidential discussion.


*We are only accepting candidates currently based in Ireland who are eligible to work here*