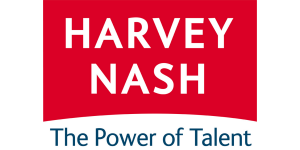 Devops Engineer - Harvey Nash Ireland
Dublin, Dublin

Key Responsibilities:

- Scheduling, coordination, and management of releases for all applications in our QA, Staging and Production environments.
- Work with the developers, QA, IT and business stake holders to identify release dependencies.
- Assisting with application and system monitoring and maintenance.
- Identifying, troubleshooting, resolving and documenting issues and outages in production.
- Assist with stress testing, benchmarking and security audits.
- Analysing system logs and identifying potential issues & troubleshooting application and system logs.

Qualifications & Attributes:

- Experience with Linux system administration.
- Extensive knowledge of release management principles and methodologies.
- Strong Linux, SQL, NGINX, scripting (shell, Perl) skills.
- Strong written and verbal communication skills.
- Self-Motivated Individual with the ability to work in a team and on own initiative.
- Ability to work on projects with multiple working streams and competing deadlines.

Nice to Have:

- Experience working in DevOps or Release Management.
- Experience working with Jenkins, Docker, RabbitMQ, Java debugging, automation
- Experience with some of Linux system administration, VMware, networking, Jira, Stash, Spacewalk, Rundeck, - SaltStack, Docker Swarm, Zabbix, PRTG, Nagios.

This position is in high demand so apply today to hear more about what it offers and the prospects.