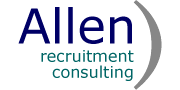 Digital Advertising Specialist (Online Betting/ Console) - Allen Recruitment Consulting
Dublin, Dublin

Digital Advertising Specialist (Online Betting/Console)

Based in Dublin, our client is renowned for their continuing advancements in online technologies that have changed the world. An ambitious, fast paced forward thinking company with very creative culture.

They require a Digital Advertising Specialist with 4 - 7+ years of digital advertising experience to join them on an 11-month contract. The successful candidate will build and strengthen relationships with key clients and their agency partners with a focus on driving revenue, advertiser education, and advertiser satisfaction.

Our client is currently conducting all interviews online and are onboarding all new workers remotely.

Job Reference: BBBH 18905

What will a Digital Advertising Specialist do?

Collaborate with a client partner to drive strategic marketing conversations with our client's largest gaming partners (direct clients and agency partners) to define objectives and provide recommendations.
Collaborate with cross-functional teams to scope out business opportunities and to deliver results (i.e., facilitating plans & recommendations from such teams as marketing science, creative shop, product through to implementation)
Define and maintain goals with clients and sellers for all advertising objectives (performance, audience, and brand)
Educate clients on platform and products, best practices, and new solutions to drive adoption, drive revenue, and grow existing business partnerships.
Identify and leverage trends within industry of expertise/focus using data and insights to guide strategy and implementation of solutions against client marketing objectives.
Optimize campaigns to meet client objectives.
Clearly communicate the progress of monthly/quarterly initiatives to internal and external stakeholders, including the ability to synthesize feedback and adjust plans accordingly.
Operate as the lead point of contact for any & all matters specific to your client's account management including escalations.
What does the Ideal Candidate look like?
4 - 7+ years of digital advertising experience
Previous experience working directly with digital media companies or gaming operators with a strong focus on analytical and technical skills.
Proficiency in Google AdWords, Facebook Ads, or similar and general understanding of digital advertising platforms
Experience with advertising analytics tools like Google Analytics
Experience with online betting/ console clients a bonus
Benefits?
Competitive Salary
Work Laptop, phone (most roles) and latest tools and technologies.
25 days annual leave (pro-rata) plus paid bank holidays.
Expanding workforce with options for permanent positions and career progress ion for top performers.
The experience of working with a company that will make your CV stand out from the crowd.

Still interested in this opportunity?

Submit your CV (in a Microsoft Word format) today!

OR

Perhaps this role didn't fully fit your criteria, not to worry - we have many similar roles advertised on our website - www.allenrec.com

Please don't hesitate to contact any of our team with any questions you may have on Email: or Phone: +353 1 6694040.