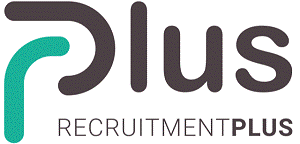 Digital Marketing Executive Co Monaghan - D005145 - Recruitment Plus Limited
Digital Marketing Executive Co Monaghan - D005145
Recruitment Plus, on behalf of our client is looking to recruit a Digital Marketing Executive in Co Monaghan with 3-4 years' experience. The successful candidate will have a great understanding of social media, PPC campaigns, Google analytics and email marketing to increase website conversions across our two domains which target healthcare and beauty professionals in Ireland and the UK.
DUTIES
Create banners and product promotions to upload to website on a regular basis
Create and publish original, on-trend and engaging blog posts
Create and implement regular email campaigns (using MailChimp)
Planning, managing and executing content and marketing calendar, covering blog posts, social engagement campaigns and link building
Assist in the maintenance and monitoring of keyword bids, account daily and monthly budget caps, impression share, quality score and other important account metrics.
Perform daily account management of pay per click accounts on Google AdWords.
Managing and growing presence across all social media platforms
Manage and maintain updates for large keyword lists.
Manage and grow database for email marketing
Add new products to the website using best SEO practise.
Use Analytics to report and inform marketing strategy
Running PPC and SEO campaigns to reach high rankings in major search engines and constantly identify areas of improvement
Working with our clients to gather reviews for our websites and google.
REQUIRED SKILLS
An expert on all social media channels
Experienced user of Google Analytics to inform campaigns
Experience creating website banners and product promotions on a magento platform
Proven experience of creating online content and link building.
Experience running successful PPC campaigns
Experience with Mailchimp or similar email marketing solution
Excellent written and oral skills.
Working knowledge of Adobe/Photoshop
A passion for beauty, fashion and celebrity culture
Education/Experience
Minimum 3-4 year experience working in digital marketing with proven track record on improving website rankings on search engines and increased conversion rates
Degree/Diploma in Digital Marketing
Salary €30-35,000.
If you have the relevant qualifications and experience and are interested in this please hit the apply now button above and Jean who is based in our Dundalk office will be in contact if you are suitable.
Unfortunately, Recruitment Plus is not in a position to respond to each individual application due to the high volume of submissions. We will only contact those candidates whose CV matches the criteria for the vacancy. Thank you for your patience.
At RecruitmentPlus, we respect your privacy. Your CV is sent to us in complete confidence and will never be forwarded to a third party without your consent.
Should you choose to apply for this vacancy – RecruitmentPlus will screen your CV for this vacancy and any other suitable positions of a similar nature.