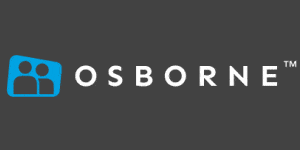 Digital Operations Team Lead - Osborne
Dublin, Dublin
Digital Operations Team Lead
My client, a well-established, growing technology organisation are seeking to recruit a Digital Operations Team Lead to augment their growing team based in Dublin West. This company is transforming the use of modern technology to provide solutions with a human-centred approach and is looking for a confident and driven people leader who is looking for a role where they can partner with the business in time of change.
Salary & Benefits
Salary is dependent on experience circa
Flexibility to work around your schedule – not a standard 9-5 job, this client understands the importance of work/life balance
Unlimited growth opportunities: this company promotes and encourages your own career development and learning
Company pension, healthcare and also work from home opportunities.
Key responsibilities:
Own the delivery budgets and capacity planning while championing a product vision, strategy and road map
Sit with the Senior Management Team monthly to provide updates on automation of documents through AI/Machine Learning and alignment to strategy
Coordinate projects to drive the business include coordinating resources, schedules, task assignments, project plans and often performs systems analysis
Serves as the primary contact for client SLA delivery
The management of the operations delivery team
Align the extraction of data and product to as near to "out of the box" as possible
Further improve service quality and user support experience
Ensure productivity targets are achieved and maximise organisational efficiencies
Motivate and lead employees in the delivery of best practice member support
Ensure all employees are supported and further developed in their roles
Undertake additional projects as determined and agreed with the management team
Support the sales team and process in meeting targets and deadlines
Provides advice on methods and recommends changes and improvements of project management processes, process design solutions and process improvements.
Manages overall project communication and resolves issues

Works in conjunction with the help desk and professional services team in the preparation of the business case, cost/benefit analyses, contingency planning and risk assessment.
Requirements:
Proven experience in a similar position
Must have experience of an automation software/OCR/SQL
Relevant third level qualification
Proven ability to deliver projects in a fast paced business environment with a passion for project management and delivery
Experience managing a team or projects
A professional and very dynamic person that can adapt to the ever-changing environment
Commercially minded


For more information please apply through the link provided for the attention of Ellen Byrne or call Osborne Recruitment on 01 598 4334

If you are interested in finding out more about the above role and would like to be considered other suitable roles that we may have available for your skill set - please attach your CV via the link provided

Please submit your updated CV in Word Format