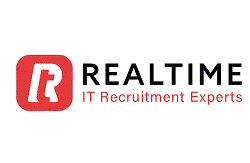 Digital Systems and Marketing Manager - RealTime Recruitment
Louth, Louth
RealTime Recruitment has a requirement for a Digital Systems and Marketing Manager with a strong technical background for a client based in North Dublin.
As part of this role, you should have experience working in a fast-paced environment, liaising with development and tech teams, and have experience working in an agile environment.
Key skills required:
5+ years' experience as a Project Manager
Manage Digital / Ecommerce Projects for clients
Previous Web PM experience
Project Management Certified
Astute and Creative
Solution focussed
Technical Background Mandatory – you must be able to work with and understand technical requirements
Proficient in executing technical web development/maintenance, principally on off-the-shelf platforms such as WordPress, Shopify, nopCommerce and Squarespace.
Managing and implementing technical tasks supporting digital marketing such as tagging, tracking and monitoring for channels such as Google (Analytics, AdWords, Webmaster Tools, Search Console and other Google Tools), social media platforms, CRM platforms such as MailChimp.
Relevant knowledge, experience, and skills:
Experience in working with digital platforms such as e-commerce websites, ERP systems, or similar.
A passion for and knowledge of cutting-edge developments in the digital landscape is a distinct advantage.
If this role is of interest, please send your CV to vanessa.gallogly@realtime.jobs or call me on 01 – 652 0652.