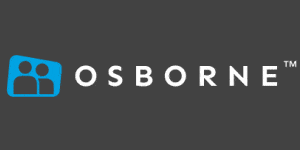 Director of Nursing - Osborne
Meath, Meath
Osborne Executive are delighted to be partnering up with a well-established Nursing Home to recruit an experienced and energetic Director of Nursing based in Co Meath
The Director of Nursing is to effectively manage the successful operation of the Nursing Home, ensuring high quality care standards are maintained and that business objectives are met.
The ideal candidate will have strong people management skills and effective communication skills.
You will ensure that the standard of care delivered to residents is at the forefront of high quality, safe and effective practice.
You will be responsible for managing all aspects of the service including the recruitment, training and management of all new staff members.
You will ensure quality, person-centred care is consistently delivered and the excellent reputation the company holds is maintained.
Experience & Qualifications:
A registered General Nurse on the Register of Nurses held by An Board Altranais Minimum three years' experience in managerial capacity in Care of the Older Person
A post registration management qualification in health or a related field.
At least 3 years' post graduate experience in Care of the Older Person within the previous 6 years.
A registered General Nurse on the Register of Nurses held by Nursing and Midwifery Board of Ireland.
At least 3 years' in a management capacity in the health and social care area
Evidence of continuous professional development.
Knowledge of Residential Care legislation and standards
Demonstrate sound knowledge and clinical nursing practice together with future trends in Care of Older Persons.
Show evidence of current legislative policies pertinent to Care of the Older Persons.
Previous experience in a nursing home management
Strong clinical, leadership, managerial and administrative knowledge and ability
For more information please apply through the link provided for the attention of Sinead Connolly or call Osborne Recruitment on 041 986 5058
If you are interested in finding out more about the above role and would like to be considered other suitable roles that we may have available for your skill set - please attach your CV via the link provided