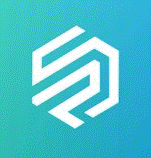 DIRECTOR OF SOFTWARE ENGINEERING - CORK CITY, IRELAND - Software Placements
Cork, Cork
Client:

Our client a leading Multinational Semiconductor Company requires Software Engineering Director for role based in Cork City, Ireland.

Role:

You will lead the Cork R&D team & will ensure that the team is running effectively and efficiently to meet goals and objectives and promote effective operations.

The Software Engineering Director will also ensure that projects are effectively prioritized and that the results meet requirements regarding technical quality, reliability and schedule.
The Software Engineering Director will recruit, mentor and lead a high performing team of core technology experts to identify and develop innovative market technology.

Responsibilities:

• Responsible for the overall direction of the product development cycles for a product line
• Participates with other senior managers to establish plans and objectives for functional areas; including project planning, headcount planning and execution to ensure actions plans and schedules are met
• Has responsibility for planning, budgeting, tools, infrastructure, processes, and employees
• Makes decisions on administrative and operational matters and ensures effective achievement of functional objectives; may make final hiring decisions
• Summarizes operational or performance analytics for presentation to executive management and customers
• Leads others to solve issues of diverse scope where analysis requires an understanding of current business trends
• Uses sophisticated analytical thought to exercise judgment and identify innovative solutions
• Solves highly-complex problems and/or coordinates large resource projects; uses judgment to recommend an appropriate solution
• Makes decisions concerning people and products at a departmental level; key in evaluating decisions about the product strategy, timelines, and implementation
• Makes technical architectural decisions that have a short-term impact
• Collaborates regularly with peers, account leaders and external and internal partners
• Typically interacts with high level Individual Contributors and Managers
• Provides guidance, direction, and instruction in the function to less-experienced team members and colleagues
• Manages team projects with other team members and may participate in cross-functional projects
• Interfaces regularly with customers on a tactical level
• Presents solutions to customers in support of Sales engagements

Experience and Qualifications:

• Bachelor's Degree plus 12 years of related experience or Masters plus 8 years of related experience, or PhD plus 5 years of related experience
• Demonstrates good understanding of full-custom IC design methodology and expertise in C++ software development
• Requires great communication skills: oral and in writing, face-to-face and remotely
• Exhibits advanced leadership and mentoring skills: previous supervisory experience is a must

Contact:

For further information please contact Michéal at Software Placements on 00353 1 5254642 or email micheal@softwareplacements.ie