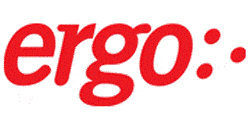 Domino Lotus Notes Administrator - 6 weeks initial contract - Ergo
Wicklow
Overview:
Ergo requires a Lotus Notes specialist with strong knowledge of Domino for a migration project. The role is a 6 week contract initially that can be worked remotely.
Key Responsibilities:
Working in a large organization with 2000 plus users.
Working on a Domino migration project.
Ensure that all Domino servers are actively routing mail and messages within the district and with external sites.
Maintain the Domino Directory.
Update, add, and remove Lotus Notes clients from the Domino system.
Maintain the Domino System through regular updates and maintenance procedures.
Develop and test new database uses and templates for workflow and message delivery.
Desired Skills:
2 years' Experience of Lotus notes administration
Knowledge of Domino Systems