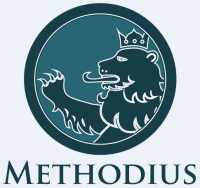 Drupal Developer - Methodius
County Donegal, Donegal
My client is currently looking to hire a Drupal Developer to join a Development team who are responsible for developing, implementing and supporting various mission critical applications for the Enterprise and its Business units. The successful candidate will have a 5+ years of direct experience in a web and/or distributed development environment and must be educated to degree level.
The Role
Working with Drupal 8, PHP and MYSQL. Collaborate with the Backend developers to rebuild and migrate sites from other Content Management System to Drupal 8. Collaborate with Front End Developers to build new UI components in Drupal. Working with the deployment models including AWS, Docker and CI/CD. Working in an Agile environment delivering new components as well as aiding the development of new products.
Development and enhancement of new and existing applications. Build reusable code and libraries for future use. Optimize applications for maximum speed and scalability. Research emerging technologies and develop POC's. Participate in the architecture, system design and development of enterprise applications. Work in an iterative/Agile environment to collaborate with team members and other teams and integrate individual components into complex enterprise systems.
Experience
3 + years experience developing web solutions in Drupal and PHP implementations in a LAMP environment. Ability to design enterprise Drupal solutions including data, display, and information architecture. Experience creating custom Drupal modules
Experience building responsive websites using Drupal CMS, HTML/HTML5, CSS/CSS3, and JavaScript/jQuery. Knowledge of PHP, PHP files and theme functions, and knowledge of the Drupal theme layer. Ability to design innovative solutions and deliver quality software to strict standards and schedules through own efforts and of others.
Good to have
Knowledge of Content Management Systems such as IBM WCM. Proficient with database design, MySQL and stored procedures. Experience on using tools such as Ant, Maven, GIT, Jenkins and Linux development environments and knowledge of DevOps principles and methodologies. Experience of Agile Methodologies such as SCRUM and TDD.
Permanent full time position. Based in a beautiful region of rural Ireland with an Institute of technology, hospital and all the modern conveniences of a city in a town.
Benefits include; Pension Scheme, Health Insurance, Long Term Disability Plan, Life Assurance, Performance Related Pay, Company Bonus Scheme, 21 days Annual Leave plus additional Service Leave. Continuous Training and Development, Educational Assistance, Relocation, Rewards & Recognition Programme, Share Participation Scheme. Family Friendly Working Policies - Teleworking and Variable Working Hours. Excellent room for promotion and to learn,

Please do not hesitate to Contact David Coyle at 01 6351748 or email