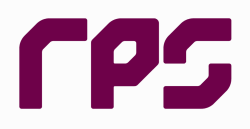 Ecologist - RPS
Cork, Cork
Job Title: Ecologist
Location: Cork
Job Type: Permanent Full-time
REF. NO: J5055
We have a career opportunity for an Ecologist who will contribute as key member of our Environment Division in Cork.
The successful candidate will assist in the delivery and management of projects for key public and private sector clients in Ireland.
The Role
Managing the aquatic ecology team and delivering high quality, consultancy services to RPS clients;
Preparing Environmental Impact Assessment Reports (EIAR) and Appropriate Assessments (AA, NIS) on the likely impacts of proposed plans/ projects covering a range of sectors including water, transport, waste, energy and land use;
Conducting site surveys / assessments and specialist aquatic ecological surveys, monitoring as and when required (e.g. macro-invertebrates (Q value and SSRS), fisheries surveys, white-clawed crayfish, freshwater pearl mussel etc.);
Analysing statistical ecological data to support ecological assessments;
Consulting with relevant stakeholders including: government departments, planning authorities, National Parks and Wildlife Service, Inland Fisheries Ireland, and other regulatory bodies;
Project managing Environmental Impact Assessments and Appropriate Assessment processes including coordination of specialist inputs, liaison with stakeholders, public consultation and compilation of statutory documentation;
Presenting at Oral Hearings;
Integrating with multi-disciplinary teams focussed on creating solutions. This will include working with internal RPS departments, our clients and other third parties such as engineers, architects, planners, environmental consultants, hydrologists, archaeologists, landscape architects etc;
Managing resourcing and budgeting on projects;
Reporting to senior management and directors;
Business development.
The Candidate will ideally have:
Clear experience working as an aquatic ecologist and delivering environmental impact assessments.
A master's degree (Level 9) in biology/ zoology/ botany or a related environmental science subject with a focus on aquatic ecology / water quality assessment.
A minimum five years' employment experience in ecological consultancy.
Full Membership of CIWEM, CIEEM or similar. Chartership (Ecologist / Scientist / Environmentalist) desirable, or working towards chartership.
Excellent field skills with demonstrated field survey experience in aquatic ecology.
Knowledge of relevant Irish and European legislation e.g. Water Framework Directive, Habitats Directive, EIA Directive, and Irish regulations.
Experience in writing environmental and appropriate assessment impact assessments as part of the EIA and AA processes, and recommending appropriate mitigation measures.
Excellent report writing skills.
Demonstrable ability to manage a varied ecological workload.
Full clean driving licence.
Desirable:
Experience in catchment science and management, Water Framework Directive.
Working knowledge of licensable activities/surveys for protected species.
Previous experience as an expert witness, e.g. at planning oral hearings.
Experience utilising GIS systems e.g. ArcGIS, QGIS and or others.
If you would like to join a company that will challenge you to be creative in design and solutions and is passionate about the service it provides, join RPS. In return, you will be offered a dynamic and stimulating career with an attractive reward package along with a great team environment. In addition, we deliver a comprehensive training and development programme for all professional levels.
At RPS, we are a recognised leader in multidisciplinary engineering, environmental, project communications and project management consultancy. We are 5,600 professional consultants and service providers with deep expertise in things that matter. We define, design and manage projects in the property, energy, transport, water, defence and security and resources sectors across 125 countries. In Ireland, we employ 600 of the most talented, high-performing professionals in the industry.
Applications will be accepted via the following link only:
https://www.joinrps.com/showJob.aspx?j=5055&s=lp
(Registration needed) including the relevant Ref. Number (J5055)
Closing Date: TBC
We do not require the assistance of Agencies at this time
Note: As with all positions, due to the dynamic nature of RPS's business, key responsibilities will evolve and change over time.