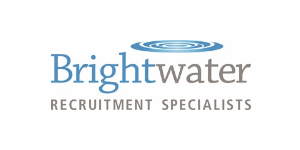 eCommerce Project Manager / Analyst - Brightwater Recruitment Specialists
Tralee, Kerry
Our client is one of the largest specialist distribution companies in Ireland. They have an excellent IT Project Management Job for a candidate who will develop and manage the digitization of all processes within the group. 
Our client are a well established entity based in Kerry. They are embarking on a significant project to enhance their eCommerce / Webshop solutions. This is an opportunity to be involved with this from the start.
As a Digital Project Manager you will help with the management of key Business transformation projects. The Digital Project Manager will work closely with the wider Digital Transformation team and cross functions to ensure that projects are managed ensuring scope, cost, time and benefits as identified are achieved. 

Key Deliverables:
1. Assist with the development and integration of Microsoft Dynamics and related Microsoft products, to deliver further efficiencies and benefits. 
2. Develop the use of Powerapps within D365 to deliver more efficient processes and an improved customer service.
3. Lead the development of an eCommerce solution and ensure full integration with Dynamics and other tools.
4. Provide expertise and advice on delivering change through digital solutions.

Key Activities:
1. Work with key stakeholders on requirements and design. 
2. Manage project communications including regular status updates to stakeholders.
3. Ensure the Project risks and issues are proactively managed. 
4. Manage project teams and 3rd party vendors effectively.
5. Manage budgets and project financials.
6. Develop and maintain project documentation including requirement documents, plans, risks, issues, actions and progress reports.
7. Work on a range of projects from small, routine change to larger business programmes.
€50,000.00 - €60,000.00 per year